Whether you have only had your driver's license for a year, or you've been driving for as long as many other drivers have been alive, navigating the process of finding reasonably affordable auto coverage can prove to be quite tricky. While many Summit County, Ohio motorists may think that getting an anonymous car insurance quote is their best option for affordability and convenience, there is a local insurance agent who wants drivers from all around the Tallmadge, Ohio and Fairlawn, Ohio areas to know that's just not the case. If you're looking for a friendly, knowledgeable, and experienced agent who can provide you with auto insurance near Akron, Ohio, visit Daniel Johnson of AEZ Affordable Insurance. He'll help you find a car insurance policy that will work with your budget, while keeping you covered and protected.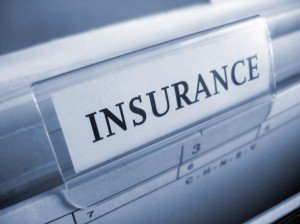 What many motorists from around the Summit County area do not know is that carrying state minimum auto coverage isn't as convenient as the commercials make it out to be. As Daniel of AEZ Affordable Insurance knows all too well, a car insurance policy that leaves you vulnerable can wreak havoc on your life. If you're a homeowner who carries state minimum auto coverage, one accident could cost you your home and or other assets. Daniel can easily explain to you what each type of coverage will actually provide you with, be it state minimum, or a full coverage policy. It means that you've got a way to protect other assets you may have, be it another vehicle, your possessions, even your home. The type of coverage you have dictates how protected you are. But don't assume that full coverage means that you are bullet proof – a lot of Akron and Fairlawn drivers misunderstand what full coverage actually means. This is why it is so important to take your time when shopping around for auto insurance near Tallmadge.  The coverage you have is the only thing that protects you when dealing with the aftermath of an automobile accident.
When you visit Daniel at AEZ Affordable Insurance, you won't find gimmicks, price guns, anonymity, or catchy slogans. What you will find is a dedicated local insurance agent who is very invested in helping you best protect yourself and your family by giving you all of the honest information about what auto coverage looks like. He's more than happy to provide you with a non-generic car insurance quote that saves you money, and even happier to discuss getting you even better coverage for not much more than you'd be paying if you kept with the lowest cost option. You see, that's what sets Daniel and AEZ Affordable Insurance apart from other agencies that focus on giving you the cheapest rates – rather than focusing on making a sale, he's more concerned with making sure you have enough coverage to keep you protected.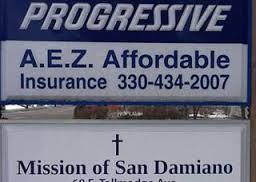 If finding affordable auto insurance near Fairlawn, Ohio or Tallmadge, Ohio has proven to be a somewhat difficult process for you, try working with a local insurance agent like Daniel Johnson of AEZ Affordable Insurance. He's helped many motorists all around Summit County, Ohio find auto coverage options that work best for them, and he can definitely help you find a car insurance policy that is ideal for you. Even if you're only interested in getting a car insurance quote, he's still a great resource to consider! To contact Daniel at AEZ Affordable Insurance today, call 330.434.2007, or send an email to daniel@aezaffordableinsurance.com. You can also find more information about this independent insurance agency by visiting their website at www.aezaffordableinsurance.com, or by checking out their Facebook page.
To receive additional information from AEZ Affordable Insurance, click HERE to take a short survey!
AEZ Affordable Insurance
68 E Tallmadge Ave
Akron, Ohio 44310
Ph. 330.434.2007
Email: daniel@aezaffordableinsurance.com
www.aezaffordableinsurance.com
Find them on Facebook!