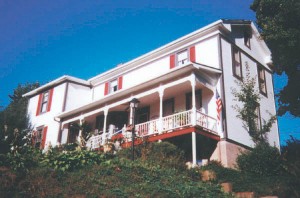 Are you looking to spend some quiet time outside of the city? If you're from the Cleveland, Ohio or Massillon, Ohio area and are looking for a place where you can just relax, pay a visit to the Apple Butter Inn! Located south of Berlin, Ohio near Amish Country, this bed & breakfast is the perfect place to have a Spa Weekend with your girlfriends or spend the weekend with the love of your life. Best of all, Apple Butter Inn offers pet friendly lodging so you'll never have to leave your furry friend behind! While enjoying your getaway from the hustle and bustle of city life, pay a visit to a few of the local wineries, Historical Roscoe Village, or browse some of the local antique shops. Whether you're staying in or exploring the surrounding area, you'll love what the Apple Butter Inn has to offer. If you mention that you've seen this blog when arranging your visit, you'll receive 75% off One Night's Stay! With this amazing deal, you'll be able to extend your stay and spend more time relaxing.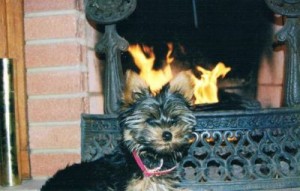 While staying at this wonderful bed & breakfast, be sure to check out some of the local sites like Historical Roscoe Village. Here, you'll be able find baskets, pottery, jewelry, leather, books, and antiques to bring back from your visit—all within half a block from your room! If you don't mind a short drive, there are a variety of local wineries you could visit to help make your weekend getaway even more romantic. Of course, having the right room helps make that relaxing and romantic weekend even more enjoyable. When booking your romantic retreat, you may want to request the "fireplace" guest room or the suite with the claw-foot tub.
Looking for a little more privacy? If so, know that Apple Butter Inn –located south of Berlin— can provide you with lodging in their Carriage House. This secluded location consists of two suites, each boasting:
two person whirl-pool bath
kitchenette with stocked mini-fridge
 a micro-wave, bar sink
 assorted hot drinks
free standing fireplace
microwave
cable television with DVD/VCR
and queen sized bed
Although this Carriage House makes a great spot for a romantic retreat, it's also the perfect spot to have a "Girls Night Out"! Do you love spending time in Amish Country but regret leaving your pet behind at your Cleveland or Massillon residence? The Apple Butter Inn understands that your pets are your family too, and that is why they're happy to provide pet friendly lodging. With one of their pet friendly rooms, you'll be able to bring your beloved pet along to relax with you as you stay at this great bed & breakfast.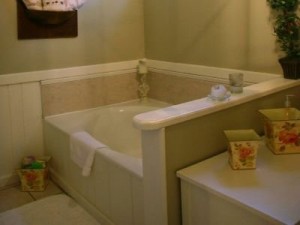 Whether you're looking for lodging near Amish Country or simply want a nice place to relax outside of your Cleveland, Ohio residence, Apple Butter Inn –located south of Berlin, Ohio— is the place to go! Here, you can decide to stay in and relax or go out and explore one of the local wineries. Don't forget, you can also bring your beloved pet with you when you leave your Massillon, Ohio residence to spend time at the Apple Butter Inn. This is because Apple Butter Inn offers pet friendly lodging at an amazing price. Would you like to save on your next visit? Just let one of their friendly staff members know that you saw this blog at the time of reservation and you can save 75% off One Night's Stay for an even more affordable visit! For more information, visit applebutterinn.net or call 740.622.1329 today!
Apple Butter Inn
455 Hill St
Coshocton, OH 44812
applebutterinn.net
740.622.1329