When you think of the average sporting goods store, you usually think of, well, a store geared toward team sports, be it football, baseball, hockey, soccer, etc. You don't typically think of that kind of store carrying other things like ATV gear, fishing, gear, archery supplies, and a good selection of quality hunting supplies, right? Fortunately for residents in Stark County, Ohio or Green, Ohio, Kame's Sports in North Canton, Ohio isn't just a store for sports players and fanatics! They're a store geared toward a broad variety of enthusiasts and hobbyists! Camping, fishing, motocross, hunting, archery, you name it – they've got the stuff for it. So whether you're in the market for firearms and accessories for gun season, outdoor clothing for any type of activity, camping and survival gear, or just looking for great sale items, Kame's is your headquarters for outdoor sports equipment of all kinds.
The associates at Kame's pride themselves on giving customers the best service they can, be it prices, product selection, or advice. Since its inception in 1968, not only have they remained family owned and operated in North Canton, they've been providing Northeast Ohio outdoor sports enthusiasts with "everything not athletic". From entry level to expert ability, you can find the products you need for any range of outdoor activities. Constantly growing, they've expanded not only their location, but their product lines as well.  Kame's also takes a serious interest in helping support local groups and clubs as a way to give back and help others get involved in outdoor sporting. With a history like that, you know you can trust their products and expertise.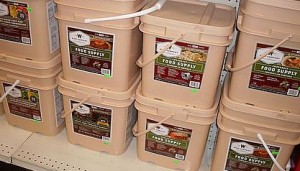 Whatever the season, many customers flock to Kame's for their great selection of firearms and accessories. Their knowledgeable staff is always ready to offer insight and advice, be it recommending the right firearm for your needs and abilities, or assisting you in choosing the right kind of ammo.  Specializing in sport shooting of all types, you can always find what you need. Their firearms department carries rifles, pistols, shotguns, and handguns from name brands like Ruger, Remington, Glock, Beretta, and more. In addition to their complete line of ammunition and shooting accessories, they also carry targets, a wide selection of gun cases, and personal protection items.
With outdoor sports, you are bound to need clothing for all types of weather. Perhaps you're a hunter from Green in need of better under-clothing to keep you warm during hunting trips. Kame's can get you suited up in whatever outdoor clothing you need. Camouflage for multi-season hunting, motocross jerseys, fleece and thermal-wear like Under Armor for cold weather outings, as well as casual clothing in my styles.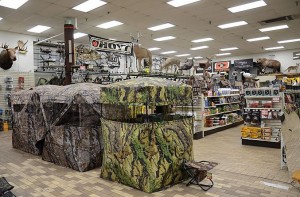 Sporting activities also require the right equipment, as many Stark County outdoor enthusiasts know. A large selection of camping and survival gear is always available at Kame's. They carry supplies and accessories for campers, coolers, cookware, sleeping bags, and tents in quality brands like Coleman, WISE, Shore Lunch, and more. They also offer fryers, dehydrators, and smokers for home and outdoor use.
Another thing you can always rely on at Kame's are the great sale items! Every month, they feature different sales on anything, from firearms, gun safes, hunting accessories and blinds, to knives, gun cases, ammo, camping gear, and so much more!
Whether you're looking for quality firearms and accessories, outdoor clothing, camping and survival gear, or just great sale items, Kame's Sports is your store for all of your outdoor sporting and activity needs. To learn more about them, or to see what they're featuring in their sales ad, visit kamessports.com. You can also call 330.499.4558 to talk to one of their friendly store associates about products and any questions you have.
Kame's Sports
8516 Cleveland Ave NW
North Canton, Ohio 44720
330.499.4558
kamessports.com