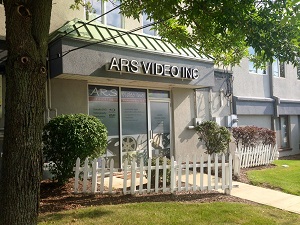 It's amazing how many keepsakes we acquire over the years. If you check in the closets of your Lyndhurst, Ohio or Chagrin Falls, Ohio home, you'll undoubtedly find boxes of old photographs and rolls of home movie film. Not only are these aging mementos taking up some much-needed space, but they're also deteriorating thanks to improper storage and poor environmental conditions. If you're like most people, you can't bear the thought of losing such treasures before you have a chance to share them with the rest of your family. Fortunately, ARS Video Inc. offers a wide range of useful services including photo scanning, film to DVD conversion, and more. This Cleveland, Ohio area company can even digitize any audio or micro cassettes you may have lying around your home! Best of all, ARS Video Inc. recently made it so that customers can place their orders online rather than having to make a trip to the nearest shop. With just a few clicks of your mouse, you can send out your order and have their team of video conversion experts begin transferring your outdated materials today!
Though the staff at ARS Video Inc. enjoys meeting their clients face-to-face, they also know that not everyone can find time in their busy schedule to visit one of the shops in person. That's why they decided to make their services more accessible to residents throughout Cleveland and beyond with the introduction of a brand-new website. Beginning in August, those who are interested in photo scanning or film to DVD conversion will have the opportunity to place their orders online in order to have their projects completed in just a few short weeks. If you've been meaning to convert your home movie films into a more reliable format, or digitize some audio/micro cassettes from your old band days, you'll appreciate the fact that soon you'll be able to do so without having to take the trip from your Lyndhurst or Chagrin Falls home!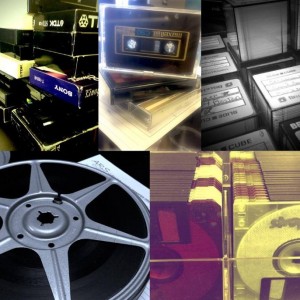 How the new website will work is simple. By visiting ARS Video's website at www.arsvideo.com, you'll be able to get an estimate on your project from their pricing page. Once you've submitted your order along with your items, ARS Video's staff will review everything before sending you an invoice via email that you can then pay by credit card. Since the video conversion experts at this local company charge differently than their competitors, reviewing the items in your order is an important step. ARS Video Inc. offers quantity discounts and only charges for actual recorded material (not by the number of tapes or reels). In some cases, this can save a customer up to 75% off!
Not only can you look forward to getting the photo scanning or film to DVD conversion you need for a reasonable price, but in a timely manner as well. After your order has been processed, ARS Video's staff will digitize your items to the format of your choosing in roughly 2-4 weeks depending on the size of the order. Plus, your original copies will be returned to you in the same condition they were when you sent them off in the mail.
This new approach to photo scanning and film to DVD conversion will undoubtedly save you a lot of time and hassle, which is why it's worth checking out the new website (www.arsvideo.com) as soon as the updates have been made. If you'd like to learn more about this Cleveland, Ohio area company and their team of video conversion experts, feel free to check out their Facebook page. If you have any questions about how you can protect your home movie films or digitize your audio/micro cassettes, feel free to give ARS Video Inc. a call at 216.839.1100. However, if you do have the opportunity to take the short trip from your Lyndhurst, Ohio or Chagrin Falls, Ohio home to one of their shops, one of their associates would be happy to help you!
ARS Video Inc.
www.arsvideo.com
3439 W Brainard Rd
Woodmere, Ohio 44122
Ph: 216.839.1100
89 West Ave
Tallmadge, Ohio 44278
Ph: 330.633.2255