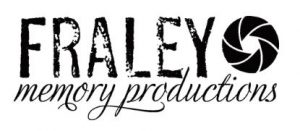 By Fiona Vernon
Christmas is a magical time of year for people throughout the world, especially if there are children involved. It can be a time to focus on the future with love and hope, and many individuals from Streetsboro, Ohio, to Green, Ohio, look for a trustworthy and compassionate local photography studio for affordable family photos that will serve as pictures for their Christmas cards or as a gift to the elders of the family. These are excellent ways for family members and friends who live in different locations can keep connected to each other. Anyone from Cuyahoga Falls, Ohio, to North Canton, Ohio, can call Fraley Memory Productions for an indoor or outdoor photo shoot for holiday pictures as a unique Christmas present. They believe that memories should be attainable, not a luxury, so they are offering affordable Christmas pictures in the form of Christmas Mini Sessions. They are happy to say that this year for one day only, Santa will be onsite for pictures! Photos are a great way to save memories for antiquity's sake and always have something to share with their children and grandchildren as they age.
Fraley Memory Productions has been offering Christmas mini sessions to their clients from Cuyahoga Falls to Green for five years as a way to capture amazing memories and make holiday pictures affordable for everyone. On December 9th, 2017, each mini session will include a 20-minute photo shoot, five edited digital files, one 8×10 and two 5×7's, OR 25 Christmas cards for only $65 plus tax! This local photography studio is very excited to announce that for one day only this year, Santa will be available for affordable family photos. On November 25th, 2017, the mini session will include photos with Santa Claus in addition to the standard Christmas mini session listed in the package above for only $85 plus tax. Whether it's affordable Christmas pictures or pictures for Christmas cards for which someone is searching, they will find the enthusiasm and joy they are looking for with Fraley Memory Productions.
Christmas mini sessions are an amazing way for families to capture memories, but Fraley Memory Productions is also available for indoor and outdoor photo shoots if anyone from North Canton to Streetsboro is looking for a unique Christmas present for the matriarch or patriarch of their family. They offer on-location family sessions that include up to 45 minutes at the location of the family's choice within 25 miles of 44312 and digital files of 15 edited photos with the right to print, as well as another package at 60 minutes with on-location and studio time and 20 edited digital photos with the right to print. Anyone can visit their website to peruse the details of each package that this local photography studio offers, from affordable family photos to wedding and senior packages. Appointment times are filling fast, so calling as soon as possible is a great idea!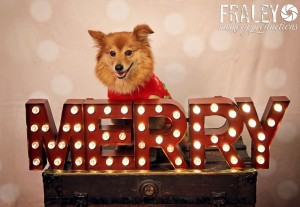 People start to notice that time passes much faster after they have children and as they get older. Life is busy, and many individuals from North Canton, Ohio, to Streetsboro, Ohio, get caught up in the chaos of everyday life; however, the holidays are the time of year when people become nostalgic and want to preserve the wonderful memories of happy moments. Fraley Memory Productions offers Christmas mini sessions as a way of making affordable family photos available for all budgets. This local photography studio also has Santa Claus on-site for a day of holiday pictures! Whether someone is looking for packages with indoor and outdoor photo shoots near Cuyahoga Falls, Ohio, for a unique Christmas present or they would like pictures for Christmas cards, the affordable Christmas pictures from Fraley Memory Productions will make anyone near Green, Ohio, and beyond happy that they called them.
Fraley Memory Productions
2751 Old Home Road
Akron, Ohio 44312
Ph: 330.703.9228 / 330.608.5865
www.fraleymemoryproductions.com
Facebook Page