Many people don't realize that the summer season causes a number of problems for establishments that use commercial kitchen equipment. Due to the rising temperatures we experience around Stark County, Ohio this time of year, walk-in coolers and ice machines often have to work twice as hard to create cool conditions that are safe for food and beverages. Though preventative maintenance is important year-round, calling an EPA-certified technician for a professional clean & check during the summer is highly recommended by industry experts. In order to avoid costly repairs later on, it's in your best interest to contact a team such as Miller's Refrigeration if the equipment in your Canton, Ohio or Alliance, Ohio establishment hasn't been serviced in quite a while.
As you know, walk-in coolers, ice machines, and other commercial kitchen appliances aren't cheap. Which makes it all the more important to get as much use out of your equipment as possible. One of the easiest and most affordable ways to do this is preventative maintenance. Though you may think the appliances in your Canton or Alliance establishment are working as they should, you can't be sure until you take a peek inside the unit. That's where the EPA-certified technicians from Miller's Refrigeration come in.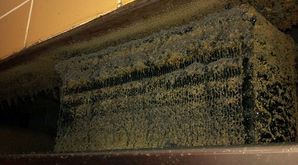 Contacting a business that specializes in commercial fridge service is the best way to ensure your equipment is functioning as it should. A professional clean & check, especially during the summer season, will help to address any issues before they become large problems that require expensive repairs. For instance, enlisting the help of Miller's Refrigeration will allow you to see how much your walk-in cooler or ice machine has suffered from the summer heat. The EPA-certified technicians from this Stark County area business will inspect all of the major components of your unit for damage, as well as remove any debris from condensers, fan blades, and evaporator coils.
After receiving your professional clean & check, not only can you feel better knowing that you've helped to extend the life of your equipment, but that you've made it more energy efficient as well. The longer your appliances go without commercial fridge service, the more likely it is that dirt and dust have accumulated, reducing each of your unit's efficiency. Combined with stress from overworking during the summer months, your unit will not be operating at its full capacity.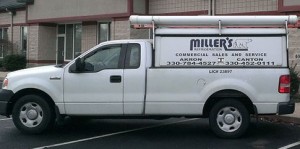 Even the door gaskets will be inspected by Miller's EPA-certified technicians to ensure they have the right amount of pressure, adjusting if necessary. When it comes to preventative maintenance, there's no better team to work on your walk-in cooler or ice machine than Miller's Refrigeration. After all, this local business near Stark County, Ohio has been offering commercial fridge service for over four decades! To get a professional clean & check at your own Canton, Ohio or Alliance, Ohio facility this season, call 330.784.4527.
Miller's Refrigeration
2215 E Waterloo Rd #402
Akron, Ohio 44312
Ph: 330.784.4527