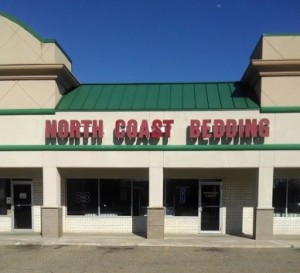 Have you ever considered choosing a water bed instead of purchasing a traditional mattress? Water beds aren't quite like they used to make them, especially considering there are even more mattress options to choose from when it comes to choosing water. There is one mattress supply store that can give you some insight on the advantages of today's water beds – North Coast Bedding in Canton, Ohio. Offering a digital sleep water bed with options that allow you to customize your mattress through digitally-controlled firmness and heat, you'll be pleasantly surprised by how far water beds have come. They even have water bed supplies for those with traditional water beds, products that aren't always easy to find locally. Whether you're in the market to try something new, or you're looking to find the right supplies to upkeep the water bed that you've got, take a short ride in from Green, Ohio or Canal Fulton, Ohio to see all that North Coast Bedding has to offer.
As the extremely knowledgeable owner of North Coast Bedding would tell you, there are so many advantages to choosing a water bed. Firstly, the newer water beds, such as a digital sleep water bed, offer you all of the same customizable settings as the digital air beds. You can easily pick and choose your sleep setting using digitally-controlled firmness capabilities that these wonderful beds offer. Dual side settings allow couples to independently adjust the firmness of their side of the bed. The same is true for the second advantage, which is heat – choosing water allows you to be able to have and enjoy heat settings that are also digitally-controlled. And don't think for one second that choosing this kind of bed means sentencing yourself to nights of feeling overheated. These mattresses can be as cool as the room you sleep in!
A third advantage to choosing a digital water bed is the fact that there are so many mattress options. From gentle wave to waveless, there are options that allow you to customize your mattress. Between the digital settings for firmness, the therapeutic properties of having heat below you, and the many options available, this is a great sleep product to consider. North Coast Bedding can help you decide which option is best for you.
In addition to the newer water beds, this Canton-based mattress supply store also has a variety of traditional water bed supplies for sale, including heaters, patch kits, mattress pads, even those hard to find sheets. If you've been in search of a local mattress store that carries the water bed products you need, North Coast Bedding is the store for you. Whether you live in Green, Canal Fulton, or elsewhere in Stark County, a quick trip to the store is well worth your time.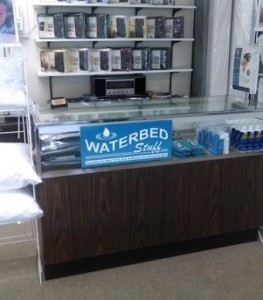 Are you in the market for a new mattress, but are interested in trying something new? Then you need to consider choosing a digital sleep water bed. Not only is this a product that gives you the ability to customize your mattress, it comes with many mattress options to choose from. Still not quite sure about how digitally-controlled firmness would work with a water bed? No problem! Just stop by this mattress supply store in person and the knowledgeable associates will show you what it's all about. For more information about North Coast Bedding and the products they carry, you can visit their new website at www.northcoastbedding.com. For questions regarding their water bed supplies, you can call 330.494.8585 today.
North Coast Bedding                                                                                   
4634 Cleveland Ave
Canton, OH 44709
330.494.8585
www.northcoastbedding.com