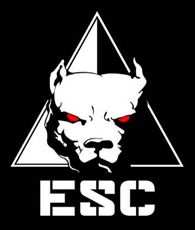 The holiday season is a time for giving and for some a time for taking. The threat of being attacked increases drastically for women over the holiday season. Whether you are out for Halloween or Christmas shopping for your loved ones, it is always best to be prepared to protect yourself. The best way to protect yourself is by taking a women's self defense class. The best type of self defense course to take teaches you how to protect yourself physically and mentally. Learning how to protect yourself expands past being physically prepared. You must also be able to quickly evaluate and out think your attacker. Elite Security Consultants have begun to offer women's self defense courses to the North Canton, Ohio and Canton, Ohio.
Elite Security Consultants have created a course designed specifically for women and their needs. The dedicated instructors at Elite Security Consultants strive to provide training as well as education. Learning how to protect yourself is important and Elite Security Consultants staff recognizes that the most powerful weapon you can have is your mind. Elite Security Consultants teaches each woman how to raise her awareness of her own surroundings. Being able to spot a potential threat is half the battle. Having the ability to recognize and respond effectively to a dangerous situation reduces your risk of being assaulted. The more prepared you are to defend yourself, the less likely it is that you will need to do it. You wouldn't wonder into a swimming pool without knowing how to swim, would you? Knowing how to navigate through your surroundings is crucial.
In the hustle and bustle of holiday shopping, it can harder to be aware of the early warning signs of an attack. When you are not able to take preventative measures, it is imperative that you know how to defend yourself. Elite Security Consultants have consistently brought a level of protection to North Canton over the years. Each of Elite Security's team members are armed guards that are either current or retired law enforcement officers and military personnel. Each armed guard receives frequent and constant training in combat and preventative escalation techniques, keeping each guard in the highest physical condition possible. They share how to use these techniques to keep you safe during their women's self defense classes on October 21, 2012.
Classes are four hours long and are offered from 8 am to 6 pm. The cost of each class is twenty dollars. Athletic attire is preferred but it is not required. The only thing they ask that you bring is socks and water to keep you hydrated. Each trainer for the women's self defense class is trained military and 2nd degree black belt personnel. The courses are designed for women of all ages. For more information on the class and how to register in advance, email Elite Security Consultants at info@escohio.com
Learning how to protect yourself begins at any age. The best way to learn how to defend yourself is through extensive training. Elite Security Consultants believe in empowering women and proud to help North Canton, Ohio and Canton, Ohio stay safe this holiday season. Being prepared for any situation is always better than having to learn from experience. If you would like to join Elite Security Consultants women's self defense class you can call Elite Security Consultants at 855.372.6446.