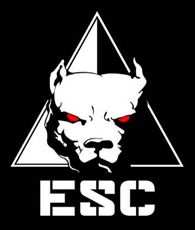 Since the concealed carry gun bill passed last year, many individuals throughout Stark County, Ohio and Summit County, Ohio have been taking steps to safely and legally obtain instruction in order to earn their CCW licenses. If you're one such person who wants to earn that right, then you'll want to look into enrolling in a legitimate course with experienced instructors. And it just so happens that Elite Security Consultants, a well-known security services company in Northeast Ohio, offers an affordable CCW class every other Saturday. Not only can you gain the instruction hours necessary for a license, but you can also save money by taking the course from ESC. By printing off the CCW class coupon from ESC's iShopStark.com page, you can save $10 off of the cost of the class. Then all you've have to do is contact Elite Security Consultants to register before taking a trip from your Akron, Ohio area home to ESC's facility in Canton, Ohio.
If you're a law-abiding citizen, then you'll want to go about earning your CCW license the right way. And one of the best ways of doing so is to receive instruction from trained, knowledgeable teachers like those at Elite Security Consultants. The officers at this Canton company have the experience and proper licenses required in order to teach others proper gun safety protocol. If you're at least 21 years of age, have lived in Ohio for at least 45 days and have been in your county for a minimum of 30 days, you're eligible to enroll in the course that this Stark County security services company offers.
Elite Security Consultants offers its training course every other Saturday from 7am-7pm. Every class has a one hour lunch break, along with a ten minute break every hour. Individuals from all over the Summit County area have enrolled in ESC's course, so you can feel confident that you are receiving the best instruction possible. When you register for the course, you are required to show up with a valid driver's license, 50 rounds of ammunition and ear and eye protection. Elite Security Consultants takes safety very seriously, so make sure to bring the necessary protective gear from your Akron home or purchasing the gear beforehand. This NRA Basic Pistol Class involves the use of a firearm, so if you don't have one of your own, you can rent one from ESC for $10.
At $75 per person, ESC already offers a very affordable CCW class, but you can also gain additional savings by visiting their iShopStark.com page. By going to iShopStark.com and searching for Elite Security Consultants, you can find their CCW class coupon and simply print it from your home computer. The coupon allows you to save $10 off of the course, making ESC's program even less expensive.
To find out more information about Elite Security Consultants' affordable CCW class, simply contact this Stark County, Ohio company by sending an email to CCW@ESCOHIO.COM. The staff members of this local security services company would be more than happy to answer any questions you may have. If you're still curious as to why Summit County, Ohio citizens choose to take ESC's course in order to earn their CCW licenses, visit www.ESCOhio.com to learn more about this Canton, Ohio company and why their instructors are the best ones for the job. Once you've decided that you want to register, call 855-ESC-OHIO or 330.639.4173 to schedule your class. But before you leave your Akron, Ohio home, make sure to visit iShopStark.com to print off ESC's CCW class coupon so you can save $10 off the total cost.