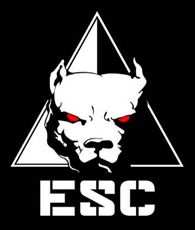 As businesses grow, so do potential problems. Don't let safety be one of those problems. Elite Security Consultants of Canton, Ohio offers those in the Massillon, Ohio and Alliance, Ohio areas safety and security consulting to help make your business safer for you, your employees, and your customers. Using state of the art video, audio and motion/vandal proof security systems, Elite Security Consultants can install surveillance equipment to meet your company's needs. Not only do they cater to businesses, but they also involve themselves with residential security. Remember that your safety is a #1 priority when it comes to Elite Security Consultants.
Whether you live in Canton, Massillon, or Alliance, you can never be too safe when it comes to your business, whatever that may be. Elite Security Consultants wants you to know that safety is always a priority, and you can rest assured that they would be more than happy to assist in your security needs by offering safety and security consulting. Whether you're getting electronic surveillance equipment installed or hiring one of Elite Security Consultants' highly skilled officers to guard your apartment complex, the protection of your people and your assets are important.
Ever wondered what that noise was outside the office and feared it was vandals or worse? Let Elite Security Consultants help you by installing some of their state of the art electronic surveillance equipment to help give you peace of mind. If that's not enough, Elite Security Consultants can secure the location and provide complete residential security with an Armed Ohio Peace Officer (Training Commission Certified) that fits the schedule you need him too. Mobile units can also be posted outside your location with an Armed Security Officer in a marked or unmarked vehicle.
Still not quite what you're looking for? If you're just an everyday citizen with no need for something that elaborate, Elite Security Consultants might still be able to help you out. Concealed Carry Weapon Classes are available every other Saturday from 7am to 7pm, with NRA Basic Pistol for $75 a person. For the women looking for a defense class, Elite Security Consultants offers that as well from noon to 4pm on Saturdays. But you'll need to contact Elite Security Consultants to reserve a spot.
Regardless of the level of security you're after, Elite Security Consultants in Canton, Ohio is the company that can help make safety your #1 focus when it comes to business and customer safety. Whether you're after electronic surveillance equipment for your place of business, residential security for your apartment complex, a Concealed Carry Weapons Class, or just need safety and security consulting, Elite Security Consultants is there to help those in the Massillon, Ohio and Alliance, Ohio areas. To find out more information on the services that Elite Security Consultants offers, go to www.escohio.com or contact them at 855.ESC.OHIO/330.639.4173. And remember that your security is their priority!