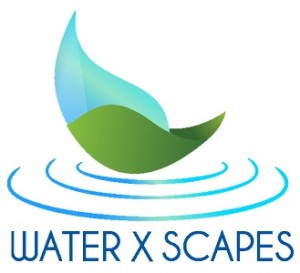 Rain collection has started to grow in popularity among Northeast Ohio residents, undoubtedly because it's great for the environment and your bank account. By planting a rain garden in your Akron, Ohio backyard, or simply investing in a rain barrel for your Cleveland, Ohio property, you can help reduce the amount of water that flows into storm drains. Not only can you use the water from your rain harvesting system for washing cars, windows, and more, but you can even reduce taxes! However, despite the benefits that go along with installing this type of system, many homeowners have yet to take the plunge. Some feel that such a project would require too much time and effort, while others worry about how it would affect their home's aesthetics. The good news is that it's not nearly as labor intensive as you may think. And since there are so many different options out there, you can easily find one that complements your home's exterior. To ensure that your harvesting system is both functional and attractive, a trip from your Summit County, Ohio or Cuyahoga County, Ohio home to Hoffman's WATER X SCAPES Garden Center is in order. In addition to carrying harvesting kits, barrels, downspout diverters, and other supplies, Hoffman's WATER X SCAPES Garden Center offers helpful advice to those wanting to manage their runoff.
This past September, the Ohio Supreme Court ruled that the Northeast Ohio Regional Sewer District has the authority to manage and charge fees for a regional stormwater management system. If you happen to reside in the Cuyahoga County or Summit County area, you may be concerned about having to pay the new stormwater fee. However, one of the advantages of incorporating a rain garden or rain barrel in your backyard is that you can receive a credit for such stormwater control measures. Combined with the fact that rain harvesting allows you to reduce your water consumption (particularly if you use the water for outdoor chores), opting to take on such a project can save you money in the long run.
If you're intrigued by the idea of installing some kind of rain collection system on your Akron or Cleveland property, you may want to consult an expert. There are pros and cons to both rain gardens and rain barrels, so it's important to choose the option that best fits your budget, space, and needs. Fortunately, Hoffman's WATER X SCAPES Garden Center can help. The owners of this local establishment have a significant amount of experience when it comes to rain harvesting, making them qualified to provide you with the advice you require.
If you have a large lot behind your home, the professionals at Hoffman's WATER X SCAPES Garden Center will most likely recommend planting a rain garden. By digging a trench and filling it with native plants, you can put your stormwater runoff to good use. Not only can you pick up a wide variety of water-loving plants at this local establishment, but you can get all of the gardening tools you need as well.
If you have a limited amount of space available, Hoffman's WATER X SCAPES Garden Center will undoubtedly suggest installing a rain barrel instead. This type of rain collection system will allow you to save your stormwater runoff and put it to good use at a later date. Hoffman's WATER X SCAPES Garden Center carries a number of different barrels for your convenience, as well as downspout diverters. Plus, their team can walk you through the setup process step-by-step so you can be sure it will be done correctly.
Chances are you're thinking about constructing a rain collection system in your backyard. In that case, you may want to visit the website for Hoffman's WATER X SCAPES Garden Center at www.waterxscapes.com to learn more about rain harvesting. If you have additional questions about saving the stormwater runoff on your Cuyahoga County, Ohio or Summit County, Ohio property, feel free to give Hoffman's WATER X SCAPES Garden Center a call at 330.896.9811. Better yet, take the trip from your Akron, Ohio or Cleveland, Ohio home to their nursery so can pick up the rain garden plants, rain barrel, and downspout diverter you need for your project today!
If you'd like to receive $40 off any one regularly priced item of $200 or more, click HERE to take a short survey!
Hoffman's            
            WATER X SCAPES                        
                        Garden Center
1021 E Caston Rd
Uniontown, Ohio 44685
Ph: 330.896.9811 / 800.870.4479
www.waterxscapes.com