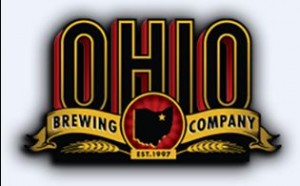 By Fiona Vernon
As of February, anyone can even drive through downtown Cuyahoga Falls, Ohio, for the first time in 40 years. Where many hope will be a brewery section on Front Street, new and improved Ohio Brewing Company has found its amazing historic location that is slated to open somewhere around Spring 2018. They have expanded almost four-fold from their previous location in Akron, Ohio, due to their popularity. Their craft beer can currently be found in local grocery stores, and they will be able to improve their distribution and production level with their new found expanded space, which will feature a full restaurant and bar, banquet rooms with catering, brewing space, an arcade, and live entertainment that will include open-mic and karaoke nights, live bands, and stand-up comedy. This local bar restaurant and brewhouse features a full menu that includes pub food, such as pizza and sandwiches, soups, salads, and handmade entrees. Anyone from Kent, Ohio, to Tallmadge, Ohio, can take the short drive in May to enjoy the award-winning microbrewery, Ohio Brewing Company.
Ohio Brewing Company has been a presence in the brewery scene for years, despite their switching of retail locations in order to keep up with their own growth. They have maintained consistent appearances at beer fests, like Art & Ale at the Akron Art Museum, Brew at the Zoo, and Blues and Brews. While craft beer is extremely popular in certain regions of the country, the appeal of the local brewery has arrived in Cuyahoga Falls, where Front Street just reopened after decades. This award-winning microbrewery plans on opening their new location in the historic Fox Buick dealership in Spring 2018, with 15 barrels that will help to increase their production and distribution abilities in a wider range of flavors, including Double Irish Red that just hit the shelves of local grocers in March. In the same fashion as their previous locations, this local brewhouse that has been in the area for years will plan evenings with live entertainment — including karaoke and open-mic nights, live bands, and stand-up comedy.
Ohio Brewing Company had its beginnings in 1997 in Niles, Ohio, and has always offered a warm interior where anyone from Kent to Tallmadge can go to relax. This local bar restaurant wants to offer a classy but accessible local brewhouse that serves not only an array of pub food and craft beers, but a full menu showing off the chef's skills. They will offer a plethora of their own craft beers, as well as a full craft beer experience by rotating in other Ohio beers. In addition to the casual atmosphere for which Ohio Brewing Company is well known, they are accepting reservations for their spacious banquet rooms with catering for up to 200 people. Their new location will be ideal for parties, conferences, wedding and baby showers, and any other occasion for which people can think of to celebrate. Now is the perfect time to reserve a room!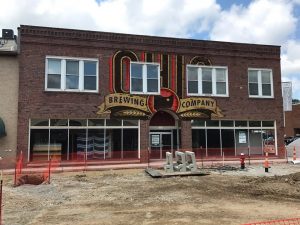 Anyone from Tallmadge, Ohio, to Akron, Ohio, who is looking for a place to enjoy their summer will find the perfect atmosphere, as well as banquet rooms with catering, pub food, craft beers, and live entertainment, at Ohio Brewing Company's new location in Cuyahoga Falls, Ohio, opening Spring 2018. This local brewhouse will not only feature karaoke and open-mic nights with their expertly brewed craft beers, but also live local bands and stand-up comedy. Even though this award-winning microbrewery keeps its presence on local grocery shelves and beer festivals, their latest expansion will allow them to increase production and distribution for their loyal patrons. Anyone from Akron, Ohio, and beyond will be thrilled to once again enjoy local bar restaurant Ohio Brewing Company returning in the Spring of 2018!
 
Ohio Brewing Company
2250 Front Street
Cuyahoga Falls, Ohio 44221
Ph: 234.208.6243
www.ohiobrewing.com
Facebook Page