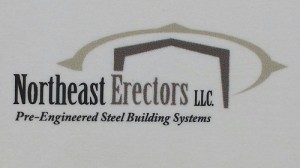 Founded by Orris Schlabach in 1979 under the name Buckeye Buildings, the company that grew to become Northeast Erectors has had a long history of supplying and assembling high-quality metal buildings for various businesses throughout the country. While this Northeast Ohio company initially began as a general contractor of post frame-style structures, they switched to industrial building construction in the 1980s as the demand for steel buildings grew. Once requests for such structures exceeded post frame, the company decided to focus on pre-engineered steel buildings, incorporating under the name Northeast Structural Systems in 1996. After several years of performing general contracting work and building relationships with other contractors throughout Stark County, Ohio; Portage County, Ohio; and Cuyahoga County, Ohio, the company discovered that their strength lie in the erection field. Since then, this local team of building erectors has completed projects of all sizes for businesses in the U.S. and even Jamaica.
Each client that has enlisted the help of Northeast Erectors for building construction has found that the products and services offered far exceed their expectations. As the main objective of this Northeast Ohio company is to provide customers with complete satisfaction in the steel erection phase of their new building, these building erectors constantly strive for excellence in all that they do. By hiring Northeast Erectors to assist with you own Stark County, Portage County, or Cuyahoga County facility, you can feel confident that the end result will be a strong, sturdy, and durable metal building.
As Northeast Erectors is a company that specializes in pre-engineered steel buildings, they work with some of the most popular brands in the industry. Having installed and finished metal buildings from Nucor Building Systems, Star Building Systems, Oakland Metal Buildings, Behlen Building Systems, and VP Buildings, these building erectors are adept at working with a variety of structures in all shapes and sizes. Since each client's building construction needs differ, Northeast Erectors works with each business one-on-one in order to provide them with the pre-engineered steel building that best suits them.
Northeast Erectors' expertise has been acknowledged by several different organizations. In fact, this company has received a number of national awards for building of the year and volume. Provided you have the source for the building, Northeast Erectors will supply the pre-engineered steel building and erection or erection services you need to complete the task.
To learn more about this Northeast Ohio company and the pre-engineered steel buildings they offer, visit their website at www.northeasterectors.com. If you would like to talk to Northeast Erectors' team of building erectors about building construction for your own business, give them a call at 330.359.5280. They would be happy to discuss metal buildings and erection services for your Stark County, Ohio; Portage County, Ohio; or Cuyahoga County, Ohio facility.
Northeast Erectors
16713 Dover Rd
Mount Eaton, Ohio
Ph: 330.359.5280
http://www.northeasterectors.com