By Gemma Chriss
In order to ensure the best possible results when granulating plastic scrap, it's important to keep the granulator blades sharp. However, since not every facility has the equipment needed to perform such a task, many enlist the help of an outside source. For companies throughout Michigan, Illinois, Indiana, and beyond, that source is Midwest Knife Grinding, Inc. This Ohio-based business has the skills and tools necessary for granulator knife sharpening of blade sets in various lengths, so customers can feel confident that the end product will meet or exceed OEM specifications. When it comes to knife grinding services, Midwest Knife Grinding has proven to be an excellent resource for those in the recycling industry.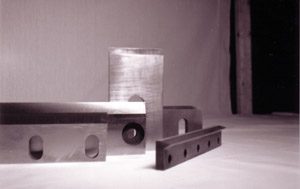 When performing any and all knife grinding services, the machinists within Midwest Knife Grinding's shop follow QAS procedures to the letter in order to guarantee quality. When blade sets are received, they are inspected for damage by a team of professional technicians. Once the knives have been evaluated, the team reviews OEM minimum size requirements and/or special requirements from the customer. It should be noted that those with certain specifications are encouraged to provide Midwest Knife Grinding with the desired sizes. Before proceeding with granulator knife sharpening, the technicians perform a thorough cleaning of the blades and a complete inspection.
Using highly advanced machines capable of grinding up to 326", Midwest Knife Grinding's team of technicians re-sharpen the granulator blades under full flood coolant with minimal removal. Companies throughout the Michigan, Illinois, and Indiana areas are often pleased to learn that this step is taken in order to extend blade life. After the blade sets have been sharpened, they're then honed and inspected to ensure that they are within 0.003" of each other so the customer can look forward to easy setup later. Since this Ohio-based company has large capacity grinders in their shop, the technicians are even able to grind large sets all at once to make sure that the entire set is matched.
Once the blades are finished, the last step is final inspection. The blades are then oiled and packaged for shipping. Though Midwest Knife Grinding, Inc. follows a multi-step process for granulator knife sharpening, those who take advantage of their knife grinding service can look forward to a prompt return of their blade set.
For additional information about granulator knife sharpening and/or granulator blade replacement, visit the website for this Ohio-based company at www.midwestknifegrinding.com. Those with questions regarding their knife grinding service are encouraged to contact Midwest Knife Grinding, Inc. directly by calling 330.854.1030. The experienced staff members at this reputable company have produced blade sets for companies throughout Michigan, Illinois, Indiana, and beyond, so they're well qualified to offer assistance.
Midwest Knife Grinding, Inc.
Ph: 330.854.1030
www.midwestknifegrinding.com