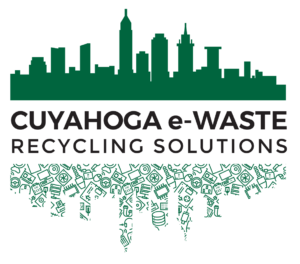 by Fiona Vernon
The way that people use technology personally and professionally has streamlined many aspects of how they operate their lives, but it has also created a new problem of how to dispose of electronics in a manner that leaves as little a carbon footprint as possible. Businesses of all sizes rely on the latest advancements in technology to keep them organized and running smoothly. When one little part of that system goes down, the last thing that business owners from Cleveland, Ohio, to Akron, Ohio, want to worry about is how they are going to responsibly dispose of the electronics that no longer work. Cuyahoga E-Waste Recycling Solutions can help relieve the stress of the added responsibility of the secure destruction of classified or sensitive data. This e-waste solutions company not only offers a certificate of destruction while the company monitors the entire process with their mobile hard drive shredding services, but they also provide electronics and ewaste recycling and IT asset disposition. For on-site data destruction, individuals and businesses from Lakewood, Ohio, to Mentor, Ohio, can rely on Cuyahoga E-Waste Recycling Solutions for proper and prompt electronic waste removal.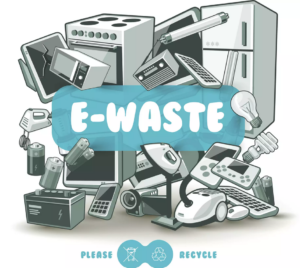 When a family or business from Akron to Lakewood needs to responsibly dispose of their old electronics, they want someone they can trust to do so in a safe and secure manner. Cuyahoga E-Waste Recycling Solutions is proud to be a woman-owned and veteran-operated company created by a husband-and-wife team who both were born and grew up in Northeast Ohio. They are happy to be raising their four children in the area that they have called home their entire lives. This e-waste solutions company was born of their love for computers and the desire to leave the next generation with a cleaner world. They offer state-of-the-art mobile hard drive shredding with their on-site data destruction that is HIPAA, FACTA, and NIST 800-88 compliant. For those who have classified, sensitive data, shredding guarantees secure data destruction. They have the capability of shredding over 200 drives per hour with benefits that include:
On-demand service
Scheduled pickups
Secure chain of custody at every point of contact
A certificate of destruction
Working with local partners for recycling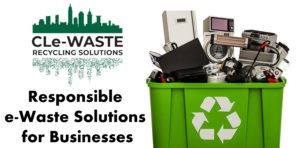 With the main goal being to promote eco-friendliness, this company focuses on doing just that. Some products can be refurbished to minimize waste while others are no longer useful and can be destroyed. There were over 50 million tons of e-waste in 2022, but that isn't the tragic part. The disturbing fact is that only 17.4% of it is believed to have been collected and disposed of in an environmentally friendly manner. Cuyahoga E-Waste specializes in not only helping businesses with their electronics and ewaste recycling, but they also place bins for individuals from Cleveland to Mentor to dispose of their cell phones and other devices. This e-waste solutions company also offers IT asset disposition, which is the remarketing of technology to maximize client returns. They either purchase specific equipment outright or remarket to fund the purchase of new equipment. They also handle all the on-site shredding for both rotary hard disk drives and solid state drives, wiping any data prior to remarketing.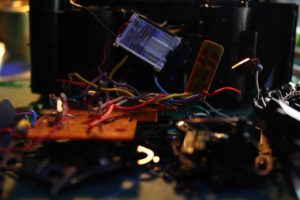 Running a business or functioning in life requires the use of electronics in this age of information. Business owners from Lakewood, Ohio, to Cleveland, Ohio, not only need to know where to get good deals on their electronics they also need to know where they can responsibly dispose of them. Cuyahoga E-Waste Recycling Solutions offers an array of services that will leave the world better than they found it — including IT asset disposition, secure on-site destruction of classified and sensitive data with a certificate of destruction, mobile hard drive shredding, and electronics and ewaste recycling. Everyone from Mentor, Ohio, to Akron, Ohio, can call this e-waste solutions company today at 216.314.2897 or visit them online for bin locations or to schedule a pickup!
Cuyahoga E-Waste Recycling Solutions
2150 W. 117th St #1037
Cleveland, Ohio 44111
216.314.2897
Website
Facebook Page