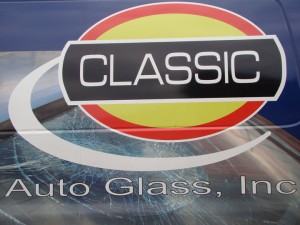 It's November and already Tuscarawas County, Ohio locals are taking note of the chilly temperatures and random snow flurries. Now is the time that many of you will take a cue from the birds and fly (or drive) south for the winter. If you're ready to prep your RV for winter before taking your trip to warmer climates, you may find yourself in need of automobile glass repair. Those tiny flaws and chips in your windshield will only get worse with time, aggravated by the cold weather. And if they develop into large cracks? Well, you really don't want to postpone your trip to pay a fine for a cracked windshield, do you? Didn't think so. Lucky for you, Classic Auto Glass Inc. can help you get your Bolivar, Ohio or Strasburg, Ohio vehicle ready for winter. Whether you need an RV windshield replacement or you just want to reseal your RV windows to keep out the wind, Classic Auto Glass has the tools and experience to get the job done right.
Now, if you've ever tried to obtain an RV windshield replacement before, you're aware that it isn't the easiest task in the world. Many general auto repair shops don't carry the products you need. Plus, they might not have much experience working on these specialty vehicles. But as long as they've been in business, Classic Auto Glass Inc. has worked to provide RV owners with the same high-quality service they offer everyone who comes in for automobile glass repair. If you neglected to fix that small fissure in your windshield and it turned into a large crack that obscures your vision, Classic Auto Glass can help. After giving you a free, no obligation quote, the technicians at Classic Auto Glass will get the right product you need to fit in the front of your RV. Not only will the job be performed correctly with the very best materials, but you can expect these experienced professionals to have it completed in a timely manner. Something you will really appreciate as you impatiently flip through travel magazines of sunny southern states…
In order to prep an RV for winter, Classic Auto Glass Inc. also provides molding services to customers who need them. If the door or window molding of your Bolivar or Strasburg vehicle is cracked or loose, Classic Auto Glass can either replace the material or simply reseal your RV windows. Despite the fact that you're heading to a place with warmer temperatures, you'll still have to drive through the Tuscarawas County area to leave. And having molding that lets in cold air? Not a great way to start off your vacation.
So, if you're ready to hit the highway out of Tuscarawas County, Ohio in your recreational vehicle, why not take a moment to prep your RV for winter? Not only can you save yourself a ticket by getting an RV windshield replacement from Classic Auto Glass, but they can also make your trip a lot more enjoyable by fixing the molding and keeping out cold air! Whether you need to reseal your RV windows or just get automobile glass repair on your Bolivar, Ohio or Strasburg, Ohio RV, Classic Auto Glass Inc. is the place to contact. To find out more about their services, visit www.classicautoglassinc.com or give them a call at 330.484.0597. But if you'd like to speak to an associate in person, just head up to 4413 Cleveland Avenue SW in Canton, Ohio.