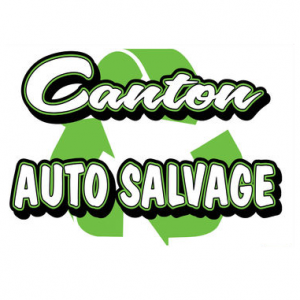 By Fiona Vernon
Many people are searching for ways to enjoy the fresh air while keeping their distance from others. While it may be too uncertain a time in which to plan a family vacation, getting in the car for a couple of hours and enjoying the scenery is still very feasible. Individuals from Dover, Ohio, to Deerfield, Ohio, who want to prepare their cars for a road trip can trust the experts at Canton Auto Salvage to help them prevent common car problems. This local salvage yard stocks hundreds of domestic and foreign makes and models containing affordable used auto parts with a warranty — including brakes, transmissions, windshield wipers and motors, exhaust systems, tires, and everything else necessary for the safety of each passenger. Whether someone is Uhrichsville, Ohio, wants to repair pothole damage their car sustained over the winter or another in Mapleton, Ohio, is looking for a junkyard that buys used cars because they are ready for a new one, Canto Auto Salvage is the place to call at 330.453.3888!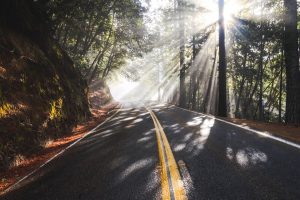 Winter seems like it lasted longer than usual; however, the weather is finally allowing people to get outside, even if it's with great restrictions in order to stay safe. Individuals from Deerfield to Uhrichsville who want the option of spontaneously jumping in their car for a drive to feel the wind in the hair can prepare their car for those road trips with one visit or call to Canton Auto Salvage. Drivers can prevent common car problems when they start their journey with a properly functioning vehicle. Whether they need to repair pothole damage their poor car incurred when the snow began to thaw or affordable tires from driving on patched roads, this local scrap yard stocks hundreds of makes and models that supply affordable used domestic and foreign auto parts — such as transmissions, windshield wipers and motors, brakes, exhaust systems, body parts, and so much more.
Canton Auto Salvage acquires their stock when drivers from Mapleton to Dover find that their vehicles have seen better days and no longer offer them reliability. With modern automotive technology, cars are staying on the road an average of 11.5 years. This far surpasses the time when individuals used to trade in their cars every three years. For those who a local scrap yard that stands behind its products are happy to discover that this junkyard not only buys used cars, but they also provide a warranty on their used car parts. Their 16 acres of space contains an impressive variety of cars, trucks, and SUVs, so when there is a project that suddenly comes to a halt because of a lack of parts, they are the place to call. Backyard mechanics and professionals alike can go online to see if the part that they need is in their inventory. If not, it's worth a call because they may be able to find it with their years of experience and connections in the industry.
Summer is the time when people usually take vacations; however, the pandemic is limiting options in which a family may feel safe. Individuals from Uhrichsville, Ohio, to Dover, Ohio, who are finding creative ways to get fresh air need to adequately prepare their car when they want to take road trips to explore the countryside. Canton Auto Salvage offers affordable domestic and foreign used auto parts with a warranty to fix winter damage, from overworked windshield wiper motors and repairing pothole damage to a transmission or tires. This local scrap yard not only provides hundreds of cars, trucks, and SUVs from which a driver can choose an exhaust system or brakes, but they are also a junkyard that buys cars with which to restock their 16-acre lot. Drivers from Mapleton, Ohio, to Deerfield, Ohio, who is looking to prevent common car problems as they venture into the heat of summer can rely on the experts at Canton Auto Salvage.
 
Canton Auto Salvage
1936 Baldwin Ave NE
Canton, Ohio 44705
330.453.3888
Facebook Page
Search Inventory