By Gemma Chriss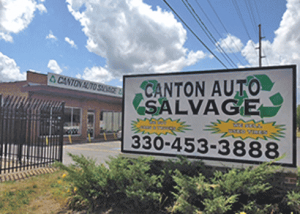 Those in need of affordable auto parts can feel confident that Canton Auto Salvage will continue to offer the very best in used car, truck, and SUV parts, even with their impending move. Over the coming months, the staff members at this local establishment will be transporting their inventory to their newly acquired salvage yard at 1936 Baldwin AVE NE in Canton. What was once Dave Worshil's Auto Sales will serve as Canton Auto Salvage's new location, allowing the business to significantly expand their operation. Residents throughout Massillon, Alliance, Jackson Township, and beyond can look forward to the same great service and a much wider range of scrap parts.
Since Canton Auto Salvage will be relocating to Dave Worshil's 16-acre facility, some individuals worry that the business will be shut down for an extended period of time. Fortunately, the staff members at this local salvage yard have made it clear that they intend to continue day-to-day operations at their current location for the next few months. Their goal is to be fully moved into the new, larger facility by the end of the year. Once the move is complete, they'll be able to increase the number of salvage cars on their lot. In the meantime, they will remain open so that residents throughout the Massillon, Alliance, and Jackson Township areas can still count on Canton Auto Salvage for affordable auto parts.
Something else local residents can count on is Canton Auto Salvage's commitment to excellent customer service. The staff members at this family-owned business strive to assist every customer to the best of their ability. With their impressive inventory of used car, truck, and SUV parts, as well as their knowledgeable staff, Canton Auto Salvage has proven to be a great resource for visitors. Not only do they work one-on-one with customers to identify and locate the correct parts, but they even offer towing to those wanting to sell their old, broken-down, and/or totaled vehicles to the salvage yard. Whether they're purchasing scrap parts or selling an unwanted vehicle, customers can have peace of mind as this licensed establishment does everything by the book. All of the used parts they have available, from gas caps to fenders, have been acquired from titled vehicles.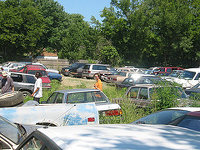 Additional questions about the affordable car, truck, and SUV parts available at Canton Auto Salvage can be directed to their helpful staff members by calling 330.453.3888. Their listing on carparts.com also gives an idea as to what items they currently have in stock. However, residents throughout the Jackson Township, Massillon, and Alliance areas are encouraged to visit the salvage yard in person. The staff members at Canton Auto Salvage are always happy to assist customers in finding the scrap parts they need.
Canton Auto Salvage
3140 Mahoning Rd. NE
Canton, Ohio 44705
Ph: 330.453.3888