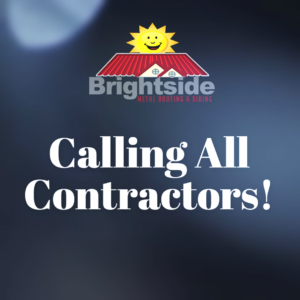 By Fiona Vernon
Spring is right around the corner, symbolizing a time of hope and new beginnings. It is also the season where roofing and siding contractors start gearing up for the busiest time of year. Perhaps a roofer in Cleveland, Ohio, has expanded their customer base over the winter by attracting homeowners who want to take advantage of the benefits of metal roofing. Maybe another in Columbiana, Ohio, wants the unique qualities of corrugated metal siding to make their barn more durable. Both can rely on Brightside Metal Roofing experts to fulfill all their needs, from steel coils for construction to metal panels, trim, and accessories that include vent ridges, butyl tape, and color-matched roof fasteners. From commercial to residential, this local metal roof manufacturer can help increase a building's energy efficiency and make the roof fire and wind-resistant with metal roofing supplies ready within 24 hours. From North Canton, Ohio, to Akron, Ohio, Roofers can build their business with high-quality products and service from Brightside Metal Roofing.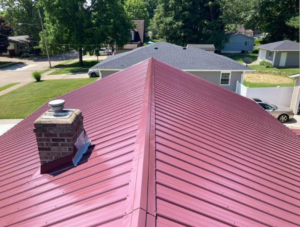 The materials that are used for the construction of any building are a representation of the contractor using them. People will not think about the supplier as much as the person who put on their roof or built their barn. For this reason, people from Columbiana to North Canton who have trusted Brightside Metal Roofing continue to do so. It just makes them look better. This local metal roof supplier prides itself on engineering and manufacturing metal panels and trim on computerized equipment. They custom cut from 6" to 50' and will either deliver it or have it ready for their customer to pick-up within 24 hours. Their willingness to work with their customers is another reason they are well-loved. Close to finishing a job? Brightside will deliver the necessary accessories, from color-matched fasteners and vent ridges to butyl tape.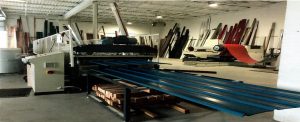 Both residential and commercial roofs need to last as long as possible, and this where the benefits of metal roofing only begin. They can increase a building's energy efficiency in the extreme temperatures of winter and summer. They are fire and wind resistant, requiring less repair after seasonal storms from Akron to Cleveland damage traditional roofing. Despite the steel shortage from the pandemic's effects, Brightside recently received a shipment of steel coils that have been heavily requested for steel barn construction. They won't last long! People want the extended lifespan of using steel since it does not rot, mold, or crack like wood. It also saves time and money because it requires no painting or maintenance.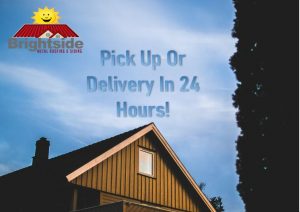 Whether a roofer in North Canton, Ohio, needs corrugated metal siding in one of the 16 colors or another in Cleveland, Ohio, wants steel coil to construct a barn, Brightside Metal Roofing can meet their demands. This local metal roof manufacturer is so confident that they offer a 40-year warranty. That's how long a life people can expect when they use metal roof panels and trim with their fire and wind resistance. Brightside can not only offer a metal roof for the benefit of increasing a residential or commercial building's energy efficiency, but they also have all the accessories for a complete project — including vent ridges, butyl tape, and color-matched roof fasteners. Roofing contractors from Akron, Ohio, and Columbiana, Ohio, can rely on the experts at Brightside Metal Roofing and Siding for all the metal roofing supplies they need.
Brightside Metal Roofing
2587 S. Arlington St.
Akron, Ohio 44319
330.805.4505
https://brightsidemetal.com/
Facebook