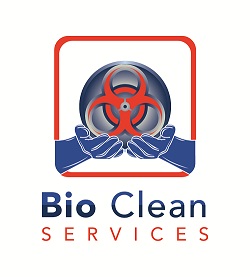 While we're all aware of the dangers of drugs themselves, not everyone knows just how hazardous it is to create them. The preparation of methamphetamine is an especially deadly task. As most meth "cooks" make their products using one pot and a number of volatile compounds, the results can be explosive. This task can not only cause fires and blow holes through walls, but it can also lead to serious environmental threats. Those around spaces where meth is being cooked often suffer from troubling respiratory illnesses as remains are toxic. That's why meth lab testing and cleanup is so vital to the community. Without proper biohazard cleanup, residents in a neighborhood where meth preparation is performed can suffer from serious and potentially fatal consequences. Thankfully, Bio Clean Services knows how important meth house decontamination is, which is why they offer their services throughout Canton, Ohio; Akron, Ohio; Cleveland, Ohio; Columbus, Ohio; and Pittsburgh, Pennsylvania.
Meth production is a serious problem throughout the country as it leads to an enormous amount of toxic waste. These life-threatening toxins can affect anyone, from children to pets. Since meth houses can cause a tremendous amount of damage to people, homes, and the environment, it's critical for property owners to seek meth lab testing and further meth lab cleanup if their space has been used for such a purpose.
The Bio Clean Services team begins their biohazard cleanup task by finding the "hot spots" within a home where drug preparation has been performed. The first and most important step is making sure that rooms that have been directly impacted by meth cooking are taken care of first. After doing thorough meth lab testing to check for toxin levels, the Bio Clean team then creates a strategy for complete meth house decontamination.
Any carpeting or porous surfaces that could retain toxic substances are thrown out before Bio Clean Services applies a decontaminant to the space. Having training in meth lab remediation as well as specialized cleaner and tools, Bio Clean Services is able to provide biohazard cleanup from top to bottom. Only after they have done a thorough meth lab cleanup and re-tested toxin levels will they deem a space safe for resident occupation.
Once a house, apartment, hotel room, or mobile home has been found to contain a meth lab, it's important to act quickly. Fortunately, Bio Clean Services offers a two-hour response time to property owners throughout Canton, Akron, Cleveland, Columbus, and Pittsburgh. By contacting Bio Clean Services as soon as this dangerous information comes to light, meth lab testing and cleanup can be performed in a timely manner to prevent any lasting effects.
To learn more about meth lab testing and cleanup from Bio Clean Services, visit their website at www.biocleanservices.com. Not only can you read about their qualifications for biohazard cleanup, but you can also find additional information on the dangers of meth production. But if you recently found that your Canton, Ohio; Akron, Ohio; Cleveland, Ohio; Columbus, Ohio; or Pittsburgh, Pennsylvania property has been turned into a space for meth production, call Bio Clean Services at 1.800.901.2988 for meth house decontamination immediately.
Bio Clean Services
Ph: 1.800.901.2988
www.biocleanservices.com