During the summer months, many of us like to have cookouts with family, set off fireworks, and have outdoor gatherings with friends before the cold weather sets in. However, inviting people over to your Massillon, Ohio or Barberton, Ohio residence your pet is not familiar with can cause your cat or dog to become anxious. In some cases, even loud thunderstorms can cause anxiety in cats and dogs.  In order to help learn more about what could be causing your pet to become anxious and stressed, contact the professionals of Belpar Pet Care Centre near North Canton, Ohio. As a local veterinary clinic, Belpar Pet Care Centre can provide you with suggestions on how to help treat anxiety in dogs and cats from the comfort of your own home in Alliance, Ohio. As a matter-of-fact, there are a multitude of pet calming products available on the market that you can purchase for your pet to help relieve any anxiety they may be feeling this summer.
Is your dog afraid of thunderstorms? Thunderstorm phobia is a problem that many pet owners see their pet facing during the warm months when stormy weather is at its peak.  When fireworks are being set off, this phobia can be triggered due to the loud noise and the flashes of light that come with it as well. In order to help relieve your dog of the anxiety these situations may cause, consider investing in the ThunderShirt for them to use. The ThunderShirt is a vest-like item that your pet wears during high-anxiety situations. Whether you're trying to calm them from a thunderstorm or are taking them to your local veterinary clinic in North Canton, the ThunderShirt can help keep them calm. In fact, the ThunderShirt has been shown to have over an 80% success rate when used. Best of all, this is a safe and drug free alternative to helping relieve anxiety in dogs. They even make ThunderShirts for cats!
Although the ThunderShirt has shown great success, many pet owners are looking for a way to keep their pet calm throughout the day or week rather than for a single occurrence. In situations like these, consider investing in Adaptil for your dog. Adaptil is a pet calming product that uses a pheromone that replicates one that mother dogs emit to comfort and reinforce attachment between themselves and their puppies. For inside your Barberton or Alliance home, the Adaptil diffuser is a great option for helping keep your canine companion calm in even the most stressful of situations. When your pet is outside of your Massillon residence or visiting Belpar Pet Care Centre, consider the Adaptil collar for your dog instead. By using these products – even long-term—you can help keep your dog calm in some of the most stressful of situations they may face. Unfortunately, this product does not work to help reduce anxiety in cats. In order to help reduce your cat's anxiety this summer, you may want to consider using Feliway.
Like Adaptil, Feliway was designed to mimic specific pheromones – your cat's facial pheromones, in this case– to help relieve anxiety in cats and reduce the negative behaviors they may be displaying because of it. For added convenience, Feliway is available in a spray, diffuser, or wipe form to help reduce your cat's anxiety during travel or while inside your Massillon, Ohio home. After all, there are a lot of things that can trigger your cat's anxiety and knowing what it is isn't always easy. Luckily, there are an assortment of pet calming products on the market to help reduce anxiety in dogs and cats alike.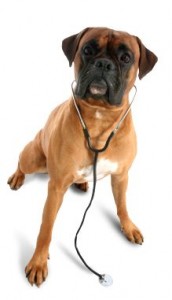 Would you like to learn more on how to reduce your pet's anxiety at your Barberton, Ohio home or while travelling this summer? If so, pay a visit to Belpar Pet Care Centre near North Canton, Ohio. At this local veterinary clinic, their knowledgeable veterinary staff can provide you with product suggestions and tips to reduce your pet's anxiety this summer and throughout the year. If you're from the Alliance, Ohio area and would like to learn more about anxiety relief for pets, visit www.belparvet.com or call 330.492.8387 to speak with one of their knowledgeable staff members today!
Beplar Pet Care Centre
4835 Fulton Dr. NW
Canton, OH 44718
www.belparvet.com
330.492.8387