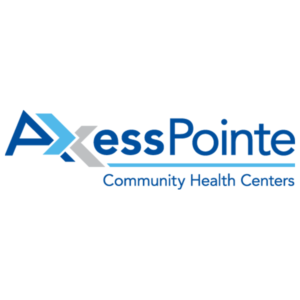 By Fiona Vernon
No one expected their lives to suddenly come to a halt because of a pandemic. COVID-19 has caused millions of people around the globe to realize the importance of their loved ones. An immeasurable amount of them have gone months without seeing their parents for fear of infecting them or are missing the support of their friend. Employees are working from home in record numbers. Many people are social distancing and being responsible, but it is not always possible to just stay home. The new school year has arrived, and districts have worked hard in an attempt to make it safe for children to return to classes. Individuals from Akron, Ohio, to Kent, Ohio, who need COVID testing for adults and children but do not have a doctor's order can rely on AxessPointe Community Health Centers. This community health center was established to provide preventative services, education, and information to the underinsured, uninsured, and those on Medicare or Medicaid, so they can even help anyone looking for COVID testing even though they are asymptomatic. It all starts with a virtual visit phone call to 330.564.2477. Everyone from Barberton, Ohio, to Portage Lakes, Ohio, will find the compassionate, affordable medical care they need at one of the five locations of AxessPointe Community Health Centers.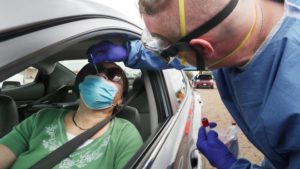 When the pandemic first began, people stayed home so that they could ensure their safety and that of their loved ones. COVID tests were created and available to individuals who were in dire need of it, had been to a doctor who ordered it, and were showing symptoms. Maybe one person is in college and wants to see their mother in Kent who had a transplant and is immune compromised. Perhaps an elderly woman in Barberton starts having shortness of breath and is unable to enjoy the smell of the flowers her granddaughter brought her. AxessPointe Community Health Centers offers COVID testing for adults and children even if they are asymptomatic. They never want language, insurance, or money to be a barrier, so they offer affordable medical care and COVID testing for those who are uninsured or have Medicare and Medicaid whether they have a doctor's order or not. They also provide services for any language with their high technology translator.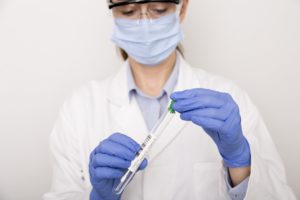 When a person suspects that they may have been exposed to COVID and need to be tested, they only have to call 330.564.2477 for a quick pre-screening virtual visit. Telemedicine appointments have become a new way of life for many individuals with chronic illness to maintain their medical routines or talk to their doctors when something is awry and it may not be necessary to expose them to the infection that is running rampant. At this visit, AxessPointe will collect relevant medical history. The patient will then be given an appointment. Not only can anyone from Portage Lakes to Akron obtain COVID testing, but they can also obtain information about the virus and any other health conditions with which they are having an issue. The goal of this community health center is to educate people on how to prevent the spread of the virus so that they can stay safe until a vaccine is available.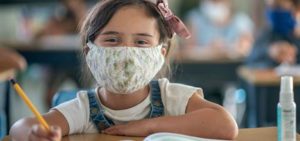 AxessPointe is proud to provide affordable medical care to the greater Akron, Ohio, area and beyond. Individuals from Barberton, Ohio, to Portage Lakes, Ohio, who are looking for a location that will administer COVID testing to every child and adult, whether they are asymptomatic or not can rely on this local community health center. The number of people that are uninsured is astounding, and AxessPointe can supply COVID testing whether someone has insurance that will not cover it or they are Federally insured, such as those with Medicare and Medicaid. It merely takes a short pre-screening virtual visit with a call to 330.564.2477. People in Kent, Ohio, and beyond can call or visit any of the five locations of AxessPointe Community Health Centers for a vast array of medical services.
AxessPointe Community Health Centers
888.975.9188
axesspointe.org
Facebook Page
1400 S. Arlington St. Suite 38
Akron, Ohio 44306
390 Robinson Ave. Suite E
Barberton, Ohio 44203
143 Gougler Ave.
Kent, Ohio 44240
Broadway Internal Medicine
676 S. Broadway St. Suite 103
Akron, Ohio 44311
Broadway Women's Health
676 S. Broadway St. Suite 203
Akron, Ohio 44311
Portage Path
340 S. Broadway St.
Akron, Ohio 44308