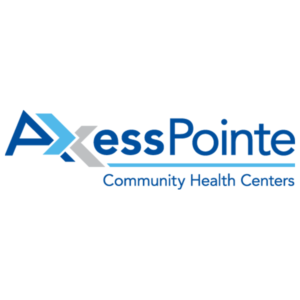 By Fiona Vernon
November is National Diabetes Awareness Month. AxessPointe Community Health Centers believes that healthcare should not be a concern for anyone. They have five locations with doctors that take Medicaid, Medicare, most private insurances, and offer a sliding-fee scale for those who are either uninsured or underinsured. Their services are available to anyone from Green, Ohio, to Cuyahoga Falls, Ohio, who either need a routine diabetes check-up or must learn how to get their diabetes under control.  This community health center has multi-lingual doctors that can help any patient when they believe that they are experiencing signs of type 1 or type 2 diabetes. This incurable, chronic illness encompasses the entire body, so AxessPointe provides comprehensive affordable medical and dental care, as well as behavioral, women's, and children's healthcare. Individuals who have mobility concerns will appreciate the fact that most appointments can be made all in one location. Everyone in Akron, Ohio, and all Summit County, Ohio, can even get their COVID-19 test, flu shot, or even take advantage of the specialty pharmacies at AxessPointe. Call 888.975.9188 today to schedule an in-person or virtual visit.
Patients who have been diagnosed with diabetes do not simply have to survive with it, they can thrive. It is not uncommon during the pandemic for people to neglect their health for fear of contracting the coronavirus; however, diabetics require routine check-ups. It is also important for those who recognize the signs of type 1 and type 2 diabetes to see a doctor so that further, irreparable damage can be prevented. Type 1 diabetes, formerly known as insulin-dependent diabetes, occurs when the pancreas either does not produce enough or any insulin. Insulin is the hormone required to convert sugar to energy in the cells. Type 1 customarily appears in childhood or adolescence but can also present itself in adulthood. While the cause is not completely known, genetics and particular viruses have been linked to it. Signs of type 1 diabetes can appear suddenly and include:
Increased thirst and urination
Unintended weight loss and extreme hunger
Mood changes
Blurred vision
Weakness and fatigue
Type 2 diabetes, also known as adult-onset diabetes, occurs when the body does not metabolize sugar effectively, resisting the influences of insulin or not producing enough. In addition to the above symptoms, people can also experience slow-healing sores and frequent infections.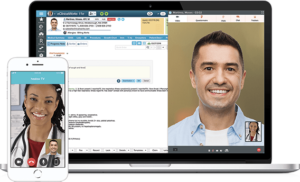 Learning to manage diabetes consists of making healthy choices. In the majority of cases, obesity is a factor, making it necessary for the patient to incorporate physical activity and clean eating into their medical regimen when they are learning how to get their diabetes under control. The doctors at AxessPointe Community Health Centers take Medicare, Medicaid, and most group insurances. People from Cuyahoga Falls to Akron who are facing financial concerns need not delay medical care, because AxessPointe also has multi-lingual doctors that take the uninsured and underinsured with a sliding-fee scale based on family size and income. Diabetes affects virtually every system in the body, so patients often require a combination of therapies.  People in Green and all Summit County will not only find affordable medical and dental care and a specialty pharmacy all in one AxessPointe location, but they will also find COVID-19 tests and flu shots whether they have insurance or not.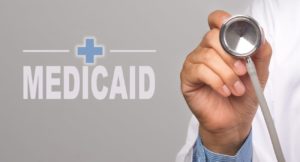 With 34 million Americans being diagnosed with diabetes and 88 million more having prediabetes, affordable medical care is more important than ever. AxessPointe believes that no one should neglect their health and that of their loved ones for any reason, so they have doctors in most fields that take Medicaid, Medicare, most private insurances, and those who are uninsured, offering a sliding-fee scale. There is no reason for anyone from Akron, Ohio, to Green, Ohio, to forego routine diabetes check-ups or even postpone addressing concerns when they are showing signs of type 1 or type 2 diabetes when this community health center offers multi-lingual medical and dental healthcare, as well as a specialty pharmacy, all in one location. Individuals in Cuyahoga Falls, Ohio, and all Summit County, Ohio, can rely on AxessPointe for COVID-19 testing and flu shots even without insurance. Everyone who wants to learn how to get their diabetes under control can rely on AxessPointe Community Health Centers for compassionate, high-quality care.
AxessPointe Community Health Centers
888.975.9188
axesspointe.org
Facebook Page
1400 S. Arlington St. Suite 38
Akron, Ohio 44306
390 Robinson Ave. Suite E
Barberton, Ohio 44203
143 Gougler Ave.
Kent, Ohio 44240
Broadway Internal Medicine
676 S. Broadway St. Suite 103
Akron, Ohio 44311
Broadway Women's Health
676 S. Broadway St. Suite 203
Akron, Ohio 44311
Portage Path
340 S. Broadway St.
Akron, Ohio 44308