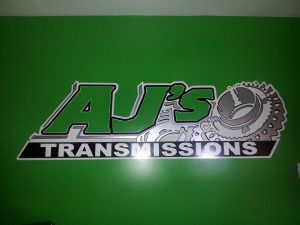 By Fiona Vernon
Racing season has been fun and successful for many drivers from Cuyahoga Falls, Ohio, to New Philadelphia, Ohio, and August bringing with it all the county fairs gives even more exciting events in which they can participate. Vacation season is also winding down with school starting in only a few weeks, so families are starting to prepare themselves and their cars for hectic fall routines. Whether a driver notices their high-performance transmission is grinding when shifting gears and they need to get ready for the next race or the head of a family detects a burnt smell from under the hood of their car, AJ's Transmissions offers affordable foreign and domestic transmission rebuilds and repairs. This local transmission shop provides free transmission diagnostics and automotive repair financing if a car has a check transmission light lit up on the dash or is acting questionably. With vacations over, they can also help those who have worked their RV transmission as hard as they have played and would like to prepare it for storage. Anyone from Wadsworth, Ohio, to Rootstown, Ohio, can rely on the 25 years' experience from AJ's Transmissions to get them back on the road safely and quickly.
The guys at AJ's Transmissions have been involved in racing for years, so they know what problems can occur and exactly how to take care of them. In fact, Al Varner, Jr. took first place at the Medina County Fair this August! Perhaps a driver from New Philadelphia has worked their high-performance transmission hard all summer long at the local track every Friday or Saturday and noticed a harsh grinding when shifting gears after coming out of the last turn. This local transmission shop knows the ins and outs of every foreign and domestic transmission, providing free diagnostics and automotive repair financing to keep their customers from Rootstown and beyond competitive. AJ's Transmissions can repair any vehicle and help prevent future issues.
Not only does this local transmission shop excel at affordable transmission rebuilds and repairs on high-performance vehicles, but they also excel at helping the everyday car owner when their check transmission light is illuminated on the dash and they notice a burnt smell coming from under the hood. Low or dirty transmission fluid can be caused by leaking, age, or contamination. Manual transmissions need it to keep its gears lubricated and prevent grinding while automatic transmissions need it to create the hydraulic pressure that powers the movement within the transmission. Without the right amount of fluid, a transmission can overheat, causing gears to slip, surge or become ground down and eventually fail. When people from Wadsworth to Cuyahoga Falls are preparing themselves and their cars for the busy days of their fall lives, they can count on AJ's Transmissions to help them get their RV transmissions ready for storage, as well as make sure that the vehicles they drive every day are ready for upcoming schedules of after-school activities.
Family-owned and run AJ's Transmissions has been serving the automotive needs of Rootstown, Ohio; Cuyahoga Falls, Ohio; and beyond for over 25 years and will continue to provide timely, accurate service at a fair price for years to come. They offer free transmission diagnostics and automotive repair financing on their already affordable transmission repairs and rebuilds for foreign and domestic RV, high-performance, and any transmission issue that is presented to them. This local transmission shop can help with common issues, which may be a check transmission light, burnt smell from under the hood or grinding when shifting gears, as well as any complex issue. A transmission is composed of many intricate components and isn't something just anyone can attempt to repair, so these experts work on every vehicle as if were their own and treat everyone like family. Everyone from Wadsworth, Ohio, to New Philadelphia, Ohio, can count on the expert mechanics at AJ's Transmissions to help prepare their car for the fall.
 
AJ's Transmissions
2042 East Waterloo Rd
Akron, Ohio 44312
330.896.1664
ajstransmissions.com/
Facebook Page