When you need a new door for your home or business, Accurate Door Systems in North Canton, Ohio is the place to check out. This local business has been servicing the Massillon, Ohio and Alliance, Ohio areas for over 30 years. They began as an affordable garage door service company that was a branch of The Television Maintenance and Appliance company in Canton, Ohio.  The company's growth was so impressive that they realized they needed to be their own entity. They have evolved from servicing garage doors/openers to supplying residential home entry doors, as well as garage door openers and commercial rolling doors.  Their expertise has allowed them to be the most trusted name in doors in the area.
One aspect that sets Accurate Door Systems apart from other competitors is their affordable garage door service. Regardless of whether you are a residential or commercial customer, Accurate Door Systems offers a free estimate on any repair that is within a 60 mile radius of their home base in North Canton. That includes calls to Massillon and Alliance. A faulty door or opener for a business can result in costly delays in product, so ADS offers company-wide maintenance service programs to keep doors operating at their best. As a home-owner, a garage door always picks the worst time to fail. That is why ADS is available to help repair garage door openers for most major brands. The best part is that it isn't going to cost an arm and a leg to have your door serviced, no matter what type it may be!
Accurate Door Systems takes pride in the fact that whatever your door needs are, you will receive a product of the strongest and most durable quality. The manufacturers that supply ADS with their products use contemporary materials—therefore creating some of the strongest, most weather resistant doors ever made.  If you are in the market for a new residential home entry door for your Canton home, you are in luck, because Accurate Door Systems frequently offers specials on energy efficient doors and more. If a garage door opener is the product that you are looking for, you can feel confident that ADS will be able to guide you in the right direction. Their expertise in garage doors and openers will help you choose the door or opener that best suits your needs.
Should you be in the market for a commercial rolling door, ADS can help in this area too. They maintain the largest selection of doors and loading equipment in Northeastern Ohio.  If an upgrade of your shipping area is in your business's future, you will find that ADS offers the perfect package for products, installation and service.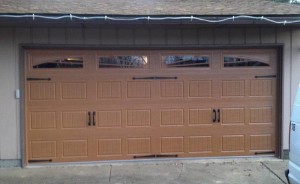 No matter what your door needs may be, Accurate Door Systems will leave you feeling confident in your decision.  ADS will guide you in the right direction of commercial rolling doors that are right for your company's budget. Check out their commercial door offerings on their comprehensive website at www.accuratedoor.com. If you live nearby in Massillon, Ohio or Alliance, Ohio, stop by and check out the beautiful home entry doors and user-friendly garage door openers that they have featured in their showroom. They are located at 6331 Whipple Ave., in North Canton, Ohio, just minutes away from Canton, Ohio. Give this local business a call at 330-497-7800. You will be glad that you checked out their affordable garage door services.