By Gemma Chriss
Though many people wish they could change careers, a 4 or even 2-year degree is a luxury that few can afford on their own. Put off by the high cost of attending a traditional institution, most individuals continue to work in their current field without even looking to see what other options may be available. Knowing this, Great Lakes Truck Driving School strives to educate the public on the lucrative jobs that can be obtained with a reasonable amount of training at certified trade school. This reputable truck driving school outside of Cleveland, Ohio offers a number of courses focused on heavy equipment training, CDL training, and oilfield safety training—areas in which job prospects are incredibly high. Since this educational facility opened its doors in 2008, countless individuals throughout the Pittsburgh, Pennsylvania and Youngstown, Ohio areas have taken advantage of Great Lakes Truck Driving School's courses and moved on to better-paying jobs.
Since the courses offered at this Cleveland area truck driving school last for a matter of weeks instead of years, enrollment is a much more feasible option for most people. However, it should be noted that the staff members at Great Lakes Truck Driving School pride themselves on offering comprehensive training designed to prepare students for immediate job placement. The knowledgeable instructors at this reputable trade school bring along years of experience into the classroom, allowing students to get an in-depth look at their chosen field. In fact, the instructors at Great Lakes Truck Driving School have over 500 years of collective industry experience, making them more than qualified to educate students in the following areas:
Class A CDL Training
Class B CDL Training
NCCER Certified Heavy Equipment Training
Oilfield & Pipeline Safety Training
Aerial Work Platform & Rough Terrain Forklift Training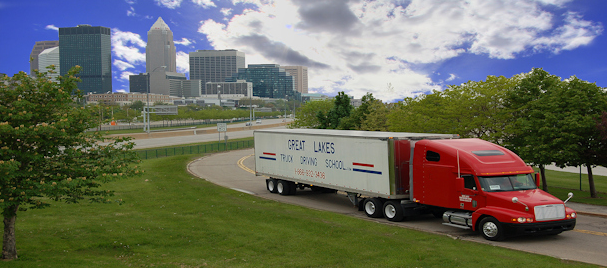 In addition to offering affordable, comprehensive training programs, Great Lakes Truck Driving School works one-on-one with graduates to ensure job placement. Right now, this trade school has a 90% graduate placement rate. Companies throughout Youngstown, Pittsburgh, and throughout the country frequently contact Great Lakes Truck Driving School for hiring purposes as they know this facility goes above and beyond to properly educate students and prepare them for future careers.
However, despite the short-term commitment and future earning potential, some individuals still feel they can't attend Great Lakes Truck Driving School as out-of-state students. Those who have such concerns should note that lodging is available to students who reside outside of the local area, while travel assistance is offered to those who live at least 250 miles from the facility. These conveniences are available to students until they graduate.
Additional information about heavy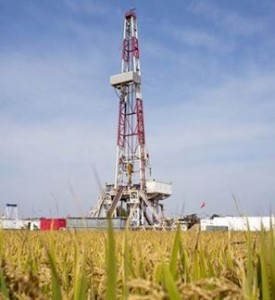 equipment training, CDL training, and oilfield safety training can be found by visiting Great Lakes Truck Driving School's website at www.greatlakestds.com. Those with questions about enrolling in one of the programs at this Cleveland, Ohio area trade school are encouraged to call 866.932.3436. The staff members at this local truck driving school are committed to helping individuals throughout Youngstown, Ohio; Pittsburgh, Pennsylvania; and beyond to choose the right program for their needs.
You can also receive additional information when you click HERE and take a short survey!
Great Lakes Truck Driving School
27740 Royalton Rd
Columbia Station, OH 44028
www.greatlakestds.com
info@greatlakestds.com
866.932.3436