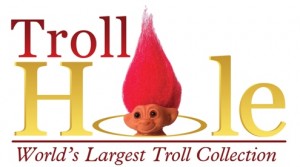 When visitors come to the Northeast Ohio region, many of them head in the direction of Amish Country. While it's true that this part of the state has a number of family-friendly activities available, there are plenty of other fun things to do around the Stark County, Ohio area. For instance, if you happen to be near Canton, Ohio, why not take the quick trip to The Troll Hole Art Emporium? Located just a short distance from the Pro Football Hall of Fame, this local museum has been referred to as the most interesting and unusual attraction around! Not only can your group view the largest collection of troll dolls in the world, but you can also do some gift shopping once your tour has come to an end!
Since The Troll Hole Art Emporium just opened its doors this year, many Stark County natives aren't even aware that this unique local museum exists. The brainchild of Sherry and Jay Groom, The Troll Hole Art Emporium was initially created in order to showcase Sherry's extensive collection of troll dolls and memorabilia—a collection that earned her a spot in the Guinness World Records! After being given her first doll at age 5, Sherry started to accumulate more of these whacky little figurines by shopping at second-hand stores, purchasing whole sets from other collectors, and receiving them as gifts. Eventually, she decided to create a troll-themed art exhibit for the dementia care facility in which she works. The project expanded into something much larger than she originally anticipated, prompting her to make a call to the Guinness World Records committee.
When they first learn about this local museum, most people picture a facility with stacks upon stacks of troll dolls. Imagine their surprise when they discover that The Troll Hole Art Emporium offers much, much more! Sure, you'll see cases of troll dolls that you may remember from your own childhood, but chances are you're not familiar with some of the earliest depictions of these mythological creatures. The Troll Hole Art Emporium gives guests the opportunity to learn about the history of troll dolls and how they came to be so popular in our culture. From a large display that shows the economic impact of trolls over the years, to a cave-like room that highlights fables and figurines from Northern Europe, this unusual attraction is as much a tour of history as it is a fun thing to do in Northeast Ohio!
Though a trip to The Troll Hole Art Emporium is a fun family activity every day, those who will be in the area will definitely want to take a peek at their facility this week. The 8th of November marks the grand opening of Sigrid's Studio—a place where guests can meet the "Queen of the Trolls," view troll-themed art, do a bit of gift shopping in their store, partake in light refreshments, and even obtain a Troll Wisdom Reading from Sigrid herself! On top of Sigrid's own offerings, this open house will feature psychic readings, energy alignments, drum energy balancing, and more from a number of world experts. So, instead of taking yet another trip to Amish Country, why not take advantage of everything that this cool and unusual attraction has to offer?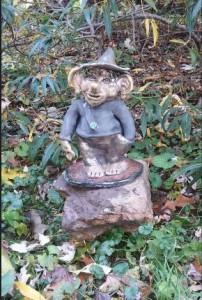 To learn more about this local museum and why it's quickly becoming the most popular and unusual attraction in Stark County, Ohio, visit www.thetrollhole.com. Not only can you find additional information about the tour, Sigrid's studio opening, and the gift shopping you can do at this Canton, Ohio area establishment, but you can also find out what it takes to become a member of the Troll Hole Fan Club! If you have any questions about The Troll Hole Art Emporium, don't hesitate to give their staff a call at 330.596.1157. But if you're looking for fun things to do in the Northeast Ohio region, why not take the kids to The Troll Hole Art Emporium before you head out to Amish Country? Chances are it will become one of their favorite family activities!
The Troll Hole Art Emporium
228 E Main St
Alliance, Ohio 44601
Ph: 330.596.1157
Email: info@thetrollhole.com
www.thetrollhole.com