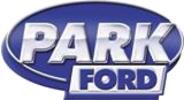 By Fiona Vernon
For years, Park Ford –located at 400 West Ave in Tallmadge, Ohio—has been providing individuals throughout the Northeast Ohio region with the quality new, certified pre-owned, and used Ford vehicles they need for their travels. What has kept individuals returning to this local Ford dealership time and time again is the fact that they're treated like family when they're at Park Ford, not a number. This is because Park Ford – as a family owned dealership—believes that customer service is of the utmost importance. Even after a sale is made, they're still providing their customers with the exceptional customer service they've come to expect from their location.
This dedication to customer service doesn't just extend to Park Ford's customers, however, but to their community. In fact, Park Ford participates in many community
events throughout the year. One of the most popular community events they participate in is the Drive 4 UR School event at Tallmadge High School in Summit County. This Ford sponsored event –dated for April 16th, 2016 of this year– gives many individuals throughout the community the opportunity to test drive a Ford from Park Ford's vast selection of top quality vehicles at the local high school.
During this event, a donation of $20 is made to Tallmadge High School for every individual that test drives a Ford. A total donation of up to $6,000 – equivalent to 300 test drives–is obtainable through this event, which can help the high school fund certain educational programs, obtain new books for their students, and other things that may be beneficial to the students.
Of course, Park Ford focuses on many other community events throughout the year as well. In fact, this local Ford dealership is one of the sponsors of the Summit County Fair that many individuals throughout Northeast Ohio attend each year. The Summit County Fair – like many others—helps support the local community and the many individuals who are a part of it. Park Ford also sponsors the Tallmadge Circle Festival & Light Parade. At this event, various members of the community gather to participate in games, food, and a variety of fun activities. This is also a great opportunity for individuals to spend time with family and friends while showing support to their local community.
For Christmas, this local Ford dealership shows their support for their community and the individuals in it by handing out turkeys for the less fortunate at the local Tallmadge fire department. Through this act of kindness, they're able to help more families enjoy the holiday season the way it was meant to be enjoyed: with joy and a full stomach. Of course, the kindness they provide during this holiday event isn't just contained to it. Once a year, Park Ford even gives away a new vehicle to one lucky Tallmadge High School senior. By doing so, they're able to help one graduating senior become better prepared for their future and their travels throughout the Northeast Ohio region and beyond.
To learn more about Park Ford, visit their website at www.parkfordtallmadge.com. Otherwise, feel free to call 330.633.6222 or visit their physical location to speak to one of their knowledgeable sales consultants today!
Park Ford
400 West Ave
Tallmadge, OH 44278
www.parkfordtallmadge.com
330.633.6222