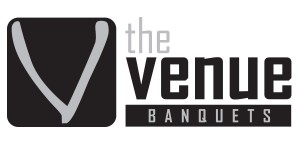 Every year the same thing happens—the holidays sneak up on you and before you know it, Christmas is here! But don't worry, if you have been put in charge of planning your Akron, Ohio or Fairlawn, Ohio Christmas party, then one stop is all it takes! Let The Venue Banquets in Tallmadge, Ohio create a night to remember without the stress to go along with it! This full-service banquet hall is the perfect place to host a Christmas party, no matter what it's for. Whether you're looking for a space for your family get-together or corporate event, The Venue's spacious banquet facility and extensive banquet menu will make for a wonderful evening.
The Venue Banquets has everything you need for your Christmas party, including a banquet manager with years of experience! This talented individual will take care of everything you need to make this event one to remember. First and foremost, The Venue Banquets is a full-service banquet hall. With enough space to host up to 350 people, The Venue Banquets has all the room you need to dine, dance, and have a good time within the spacious banquet facility.
And speaking of dining, the extensive banquet menu includes a beautiful display, an appetizer selection, salad, pasta, a carving station, choice of vegetable, starch, dessert, and the bar. The Venue Banquets offers such selections as Beef Tips Marsala, Penne al la Vodka, Salmon Oscar, Prime Rib and more! The Venue Banquets can even help with the entertainment, plus they have a direct line to the North Pole and might even be able to get old Saint Nick himself to show up at your Christmas party!
The professionals at The Venue Banquets know that to host a Christmas party for your Akron family or Fairlawn employees can be stressful. So, why not call The Venue Banquets to handle almost all of the party planning? A simple meeting and The Venue Banquets can have all of your questions answered. That takes a lot of the burden off of your shoulders! The staff members at this Tallmadge establishment are professionals and will make sure everything down to the very last detail is taken care of.
One word of advice from The Venue Banquets? It's your party too. So, get out there, have a good time, and leave the rest to The Venue! If this sounds like the way you'd like to host your Fairlawn, Ohio or Akron, Ohio Christmas party, call The Venue today at 330.633.7111 to find out more about their extensive banquet menu and full-service banquet hall. You can also stop by 10 Tallmadge Circle in Tallmadge, Ohio to see their spacious banquet facility in person.