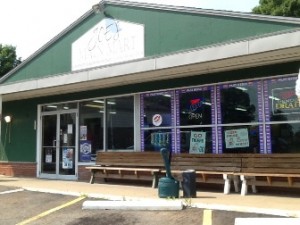 When it comes to finding a local establishment that serves up some tasty food, there is no carry-out or sandwich shop that is better than Massillon, Ohio's own Joe's Main Mart. What makes Joe's Main Mart stand out from other convenience stores in the fact that they have so much more to offer you. From the delicious deli sandwiches and oven-baked subs, to the deli salads, freshly made hamburgers, and selection of local wines and other favorite beverages, Joe's Main Mart has got something for everyone. They even offer family-friendly dining, perfect for your Canton, Ohio or Canal Fulton, Ohio family when you are in search of the perfect chicken dinner!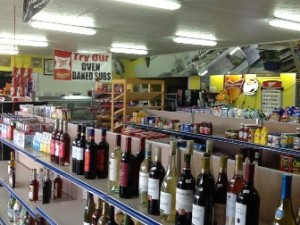 Of course, when you set foot into this Massillon business, you are sure to smell the undeniable scent of fresh-baked sub buns and deli goodness. Joe's Main Mart has a fantastic offering subs and salads, all of which rival what you can get at any run-of-the-mill sandwich shop. All of their oven-baked subs are served warm on freshly made buns, and include sub favorites like their Italian Sub, featuring ham, salami, pepperoni, lettuce, tomato, green peppers, onion, provolone cheese, and a side of Italian dressing, or their Philly Steak Sub, made of tasty steak, green peppers, and onion, with a smothering of cheese sauce or creamy provolone. You can even build your own sub if you have a hankering for a custom flavor combination. If subs aren't your thing, you can always go for one of their delicious, cold deli sandwiches, like a classic BLT, or try one of their refreshing deli salads, such as a seasonal cucumber salad, yummy bacon potato salad, or flavorful pasta salad.
Joe's Main Mart doesn't stop at subs, sandwiches, and salads – they've got a wonderful variety of fresh-from-the-grill comfort food too! If you've got a craving for a stellar chicken dinner, Joe's has some absolutely delicious fried chicken and jojos, which are made using the original Army-Navy (Massillon) recipe!  They also feature finger licking wings in flavors like BBQ, Mild, Hot, and Garlic Parmesan, as well as freshly made hamburgers and hotdogs. With food this good, your Canal Fulton family will be begging you to get carry-out from Joe's Main Mart. You can also enjoy your food in-store in their café style seating area, making Joe's a great family friendly dining option for families who love the food!
Whether you are picking up food, or simply looking for a quality convenience store to get your beverage fix at, you should also visit Joe's Main Mart for their ample selection of popular beverages.  Joe's carries local wines from Massillon's own Newman Creek Cellars and other area favorites, as well as plenty of beer, pop, and other beverage options. Did you know that Joe's Main Mart also offers catering? They have plenty of catering menu options that are perfect for any variety of occasions, like that back to school event you've been planning for your Canton city student, an upcoming family reunion, or even wedding receptions. Having Joe's cater your future event is a wonderful way to share their delicious food with all of your friends and family.
What's great about Joe's Main Mart is that they do it all. Rather than bounce around from carry-out to sandwich shop to convenience store all over Canton, Ohio or Canal Fulton, Ohio, you can find all of the food and beverage that you want in one place. The next time you are in the mood for delicious oven-baked subs, cold deli sandwiches, deli salads, or even freshly made hamburgers, hotdogs, or an amazing chicken dinner, visit Joe's Main Mart in person to see all of the great food that they offer. While there, you can take advantage of their family friendly dining space, check out the weekly homemade specials they've got running, or see what local wines they've got in stock. For questions about their catering menu, or to place an order for take-out, you can speak with one of their friendly employees by calling 330.837.2919.
Feel free to click HERE to take a quick survey so you can receive a voucher for a free chef choice side with purchase of any 12 inch sub!
Joe's Main Mart
2304 Main Ave W
Massillon, Ohio 44647
Ph. 330.837.2919
Find them on Facebook!