By Gemma Chriss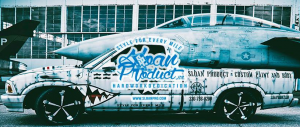 Sloan Product LTD is widely regarded as one of the best auto body shops in the Stark County area. Residents from Navarre, Ohio; Fairlawn, Ohio; Clinton, Ohio; and beyond frequently visit this local establishment for collision repair, vehicle restoration, auto fabrication, and more. Since Sloan Product LTD offers such a wide range of services, one of their staff members set out to describe exactly what it is they do, and why individuals in need of custom auto paint and/or body work should consider Sloan first.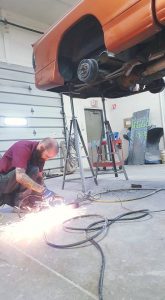 As Sloan Product LTD's Body Man/Fabricator, Chris Risher has a hand in virtually every job that's brought into the shop. With eleven years of experience in his field, six of which have been spent at Sloan Product LTD, Risher has had ample time to develop his skills. In addition to performing collision repair and rust proofing, Risher specializes in auto fabrication of body panels and accessories. Unique products that can only be found at this North Canton-based auto body shop, such as skull-style bowties for trucks, are made in house by Risher himself. Since there's a fair amount of overlap when it comes to duties, Risher also works quite a bit with custom auto paint—matching paint samples from customers and creating new shades for those who want a different look.
Though Risher enjoys every aspect of his job, he's particularly interested in custom auto fabrication and painting. Performing such tasks allows this technician to have fun and express his creativity. When the customer has fewer guidelines, Risher and the rest of the team have more freedom to be artistic—something they clearly have in spades if their past projects are any indication.
While Risher and the other technicians at Sloan Product LTD have worked on a number of projects over the last few years, one stands out in Risher's mind—a 1951 Studebaker pickup. This vehicle restoration project required custom auto paint, body work, interior, and more. Since the team was given plenty of leeway by the customer, the technicians were able to play around with paint and materials. The end result was a fully restored, classic truck with faux wood paneling in the bed, a faux wood steering wheel, burnt copper paint, and a slightly modernized interior. As for Risher's own dream project, he hopes to one day get to lower and build a custom body for a 1932 Ford Coupe. In the meantime, the team is working on another vehicle restoration project—a 1980 Firebird. This job will undoubtedly prove to be a fun challenge for Sloan Product's technicians as it will require a modern suspension and new wheels.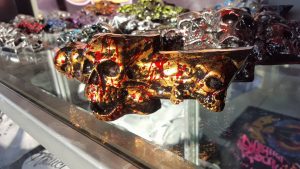 Since this local auto body shop frequently receives calls from individuals throughout Navarre, Fairlawn, Clinton, and the entire region, Risher and the rest of the team are happy to address questions regarding the services they provide—the most popular of which is how long a particular project will take. Though turnaround rates for collision and rust repair vary depending on the extent of the damage, Sloan Product LTD strives to complete each job in a timely manner for their customers' convenience. Those who contact Sloan Product LTD directly are also often curious to learn what it is this auto body shop can do—the answer being virtually anything the customer desires. Apart from mechanical repair, Risher and the other technicians at Sloan Product LTD can handle any request they're given, from remote start installation to custom body paneling. Due to the fact that most shops don't perform custom auto paint work, Sloan Product LTD is especially proud to offer specialty paint mixing and airbrush design to those wanting a more unique look.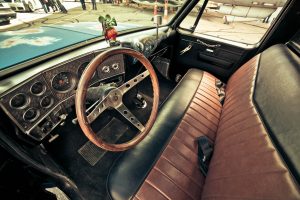 Though this local auto body shop has proven to be a popular choice among residents throughout the Navarre, Ohio; Clinton, Ohio; and Fairlawn, Ohio areas, it's worth noting that some individuals come from out of state just to take advantage of Sloan's offerings. When it comes to vehicle restoration, auto fabrication, collision repair, and even audio installation, Sloan Product LTD stands far above the competition. For additional information about the custom auto paint and body work they frequently perform for customers, visit their website at www.sloanpro.com or give them a call at 330.798.0200.
Sloan Product LTD
7780 Wales Ave NW
North Canton, Ohio 44720
Ph: 330.798.0200
www.sloanpro.com