By Fiona Vernon
Mid- to late spring is the perfect time to start landscaping projects in and around Solon, Ohio, and Twinsburg, Ohio. The sun has warmed the soil, and the ground is prime around May to prepare for planting. Homeowners may need a variety of products to fulfill their finely crafted plans for the outdoors, and the three most popular bulk landscaping materials are mulch, gravel, and topsoil. Mulching serves many different functional purposes but also serves as décor. Topsoil may be required if a prospective gardener feels it's time to put their plans into action to raise their garden bed or has decided to create a new plot where none existed before. Gravel will be necessary for other projects such as renewing the topcoat for a gravel driveway or foundation for a shed. Savarino Brothers Garden Center offers mulch, gravel, and topsoil delivery services where they will dump the purchased product right into any driveway in and around Solon and Twinsburg. This local garden center also carries bagged topsoil and offers firewood delivery service for those nights of bonfires.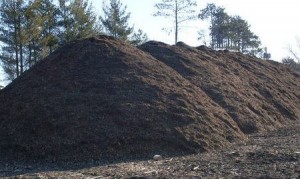 The purpose of mulch is to act as a barrier, keeping an overabundance of sunlight and air away from the soil surface, but its smothering effect has both pros and cons. Soil stays cooler so the roots don't stress from the heat, but earwigs, cutworms and other bugs love cool, moist, dark places. Laying mulch in Solon and Twinsburg helps decrease the amount of daily watering needed, because water evaporates more slowly from cool soil that is protected from the wind. The con of this protection is that heavy rains may flood the soil and take longer to evaporate. To gain the benefits of mulch yet solve the negative effects, one only need layer about three to four inches of mulch over the topsoil. Some homeowners may find it difficult to determine how much mulch they need for the project at hand so Savarino Brothers Garden Center offers a mulch calculator on their website. Their mulch delivery service is comprehensive — meaning one can go to calculator, gauge how much mulch they will need, and simply order it. This local garden center near Solon and Twinsburg loads the mulch on the truck, delivers it to any location, and dumps the bulk landscaping material wherever the buyer requests. Savarino Brother's uses single-axle trucks so that they can easily pull into their customer's driveways.
Residents in and around Solon and Twinsburg may be contemplating creating a raised planter on their deck or patio to make weeding and maintaining flowers or vegetables easier on their knees. While Savarino Brother Garden Center carries bagged topsoil  for these smaller projects, they also offer topsoil delivery service for those with much larger undertakings in mind. Topsoil can be used to build gardens, fix lawns, and make yard drainage better. The best technique to use when blending new topsoil into existing is to spread a two-inch thick layer of the new topsoil onto a selected area then mix it with the existing soil. This method reduces any issues that may exist with future growth of any plants or grass in that area, and utilizing a topsoil with fertilizer and organic matter lead to the best growth results. If a homeowner is attempting to even out their yard, using Savarino Brothers' topsoil delivery service for fill dirt is a perfect option. The best approach is to add a two-inch thick layer of the dirt with the blending method described above then repeat this process until the desired evenness is reached. Adding too much topsoil at once doesn't allow the grass to grow through each layer and will change the existing soil's structure and pH, possibly making it unsuitable for the current grass type. Savarino Brothers' topsoil delivery service can drop each load right where you need it.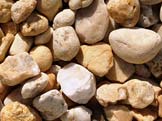 Savarino Brothers Garden Center serves Solon, Twinsburg, and beyond with extensive landscape knowledge, including choosing the type of gravel individuals may need to complete their landscaping endeavors. Anyone can visit this local garden center to peruse the selection of gravel options, but the type that is needed depends on its intended use — driveway topcoat, yard or garden drainage, foundations for garden walls or sheds, or simply providing curb appeal to a home. Whatever the use may be, Savarino Brothers' single-axle trucks make their gravel delivery service effortless. With the weather increasingly nicer, it's the time of year for campfires, so along with the delivery of their bulk landscaping materials, Savarino Brothers' also provides a firewood delivery service to make entertainment on warm summer nights possible.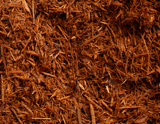 Spring is the time for outdoor projects so that homeowners in Solon, Ohio, and Twinsburg, Ohio, can relax during the summer. Savarino Brothers Garden Center offers firewood delivery service for a customer's relaxation and convenience.  This local garden center also provides topsoil, gravel, and mulch delivery services. Whether someone needs bulk landscaping materials for a large project or bagged topsoil for a smaller project, individuals can take the short drive from Solon, Twinsburg, and beyond to Savarino Brothers Garden Center to examine their options. They also make it easy to peruse their products for delivery on their website or by making a phone call to take advantage of their expertise, which can help any landscaping plan go smoothly.
Savarino Brothers Garden Center
24670 Broadway Ave
Oakwood Village, Ohio
www.savarinobrothers.com
440.439.5358