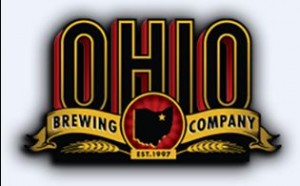 By Gemma Chriss
Though it's only been open for a few months, Ohio Brewing Company's new brewpub in Akron, Ohio has already become the go-to spot for great food and fantastic beverages. Fans of expertly crafted ales, lagers, stouts, porters, and malts travel from all over the Canton, Ohio and Cleveland, Ohio areas just to sample some of the seasonal beers this local brewery has available. However, Ohio Brewing Company has recently made some changes to their offerings in order to better serve their customers. Not only are they providing the after-work crowd with a number of happy hour specials, but they'll soon be introducing trivia nights for a bit of added fun.
From 3:30pm-6:30pm, Ohio Brewing Company offers happy hour specials every day of the week. Those interested in trying some of the brewery's house beers will be pleased to learn that these drinks are available for just $3. Ohio Brewing Company's current selection includes such seasonal beers as their Alt-ernative Amber (German amber ale), Twice Bitten Ale (Imperial Red), and Buckeye Blonde (Belgian Wit). Of course, this local brewpub offers a wide assortment of guest beers as well. The after-work crowd can look forward to trying a number of brews from all over the world for $1 off the regular price. And since no happy hour special would be complete without some delicious, pre-dinner snacks, customers are often excited to find that Ohio Brewing Company's appetizers are available for half off.
Unfortunately, residents throughout the Canton and Cleveland areas are often unable to make it to Ohio Brewing Company in time to take advantage of the brewpub's happy hour specials. The good news is that this Akron-based establishment has a late-night menu available from 10pm-12am as well. Their jumbo pizza slices are a big hit among customers, and feature dough made with spent grain from the brewing process. For just $2.95, patrons can get a huge slice of pizza with fresh, tasty toppings to curb those late-night cravings. And as if that weren't enough, their regular appetizers are also available during this time.
Beginning on Tuesday, June 14th, this local brewpub will be hosting trivia nights for those who enjoy a little competition between friends. Patrons who make it over to the brewery before 7:30pm are welcome to join in the fun. This weekly event is scheduled to take place at the same time every Tuesday, and will feature a number of challenging questions from a variety of categories.
Finally, Ohio Brewing Company has also started offering lunch as an option for hungry patrons. The brewpub is now open Monday-Saturday at 11:30am and Sunday at 1pm. In addition to all of the mouthwatering foods on their regular menu, Ohio Brewing Company will also be featuring a lunch special that changes regularly. Those who pay a visit to Ohio Brewing Company for a midday meal are encouraged to ask their server about the special that day.
With seasonal beers, trivia nights, happy hour specials, and more, it's no wonder Ohio Brewing Company is quickly becoming one of the most popular establishments around. For additional information about this local brewpub, visit their website at www.ohiobrewing.com. Residents around the Canton, Ohio and Cleveland, Ohio areas are also encouraged to "like" Ohio Brewing Company's Facebook page in order to find out about live music and menu specials. Those who are interested in scheduling a brewery tour can contact Ohio Brewing Company directly by calling 234.208.6797.
Ohio Brewing Company
804 W Market St
Akron, Ohio 44303
Ph: 234.208.6797
www.ohiobrewing.com