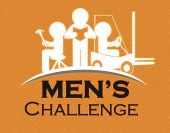 For many people, finding steady employment can be a difficult task. For others, however, it seems virtually impossible to locate a job that will allow them to provide for their families. Countless men throughout the greater Massillon, Ohio and Navarre, Ohio areas have struggled to get job interviews, only to find that they're considered "undesirable" candidates for one reason or another. Frequent rejection can take its toll on a person's self-esteem as it is, but when you're trying to secure a job in order to support your spouse and children, it can be downright frustrating… Fortunately, that's where Men's Challenge of Alliance, Ohio comes in. This local organization was created in order to give men the tools they need to not only obtain jobs, but to work on family relationship building as well. With résumé help, mentor programs, job skills training, and career workshops, Men's Challenge can help you to build a better life for yourself and your loved ones.
Though there are many employment agencies around the Massillon and Navarre areas that provide résumé help and other useful services, most of them are designed to help those who already have a significant amount of job experience. Until a few short years ago, there was no place for men who were considered "unemployable" due to past job mistakes or criminal records. Seeing the need for an organization that could help men who had fallen on hard times, four individuals from the Alliance area came together to form Men's Challenge. Since its inception, this local ministry has helped numerous husbands and fathers by offering a 3-step program developed to assist in securing and retaining a job.
For men seeking employment, job skills training from Men's Challenge has proven to be extremely effective for those who enroll. Offered twice a week in eight-week cycles, these classes cover everything from filling out job applications to handling paychecks. However, the job skills training classes from Men's Challenge not only teach men how to become desirable job candidates, but reliable assets to employers, the community, and their families as well. During each meeting, the instructors stress the importance of family relationship building and living according to Biblical principles. The main goal of these classes is to help participants become dependable workers and family men.
The second step of the program offered by Men's Challenge is assigning each participant a mentor or coach to provide them with the one-on-one help they need. The men who volunteer their time are members of the community, there to encourage and counsel program participants throughout the job search process. This mentor program gives each participant a positive male role model, allowing them to see how one balances work, family, and faith. Oftentimes, participants and their mentors retain their relationship even after a job is secured.
The third step of the program is specific to those who still have trouble finding work. Career workshops are available in such areas as automotive repair, forestry, roofing, and warehouse work. During their four weeks at the training center, men receive compensation and learn valuable skills they can later put on a résumé. By showing up on time, working hard, getting along with co-workers, and listening to the supervisor, participants will receive a recommendation from Men's Challenge that can be passed along to a future employer. The goal of these career workshops is for participants to leave with useful skills, experience, and a letter of reference that will ideally assist in securing a job.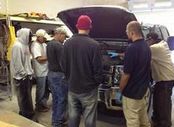 Those who take advantage of the job skills training, mentor programs, and career workshops available from Men's Challenge are able to go out into the world with a new attitude and sense of purpose. Not only does this make them better workers, but better husbands and fathers as well. To learn more about what Men's Challenge has to offer, including résumé help and family relationship building, visit www.menschallenge.org. If you have questions about their program, don't hesitate to give Men's Challenge a call at one of their two facilities conveniently located near the Massillon, Ohio and Navarre, Ohio areas.
Men's Challenge
www.menschallenge.org
470 E Broadway St
Suite 103
Alliance, Ohio 44601
Ph: 330.821.6367
701 Walnut Ave NE
Canton, Ohio 44702
Ph: 330.754.6203