By Fiona Vernon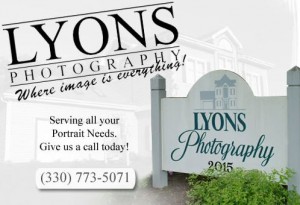 Photography is a great way to preserve special moments in an individual's life. Although there are many moments that can be considered special, one that sticks out for many is their senior year of high school. It is during this year of school that individuals begin making their plans to attend college, obtain a good job, and move forward in their lives as adults. With so many big changes happening in their lives, it's no wonder so many young adults from North Canton, Kent, and Barberton choose to invest in a way to preserve this special time in their lives with senior portraits.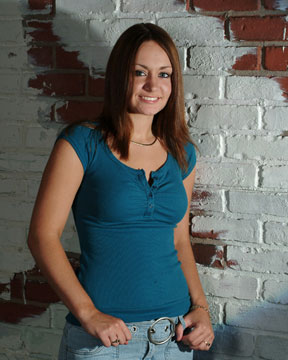 Lyons Photography – located at 2015 S. Main St. in Akron, Ohio— proudly offers their professional photography services to those looking to invest in senior portraits at an affordable price. Right now, this local photography studio is the exclusive photographer for Hoban High School and Coventry High School's senior pictures that will be going in the year book. However, students from across the Northeast Ohio region –including Kent, Barberton, Fairlawn, and North Canton—are welcome to invest in the senior photography services Lyons Photography offer at their studio.
As part of these services, clients can expect to work one-on-one with one of the professional photographers Lyons Photography has on staff to create the beautiful portraits they've always dreamed of having. After all, senior portraits are a way to commemorate a special moment in someone's life and should be taken by a photographer with years of experience in the industry. Even though there are many individuals that offer photography services for senior portraits and more, those without professional training may lack the experience, materials, and industry knowledge needed to take truly exquisite photographs.
At Lyons Photography, professional photographers Andy and Terri have the experience and knowledgeable necessary to ensure the photographs they take help show their client at their best. For seniors who may be self conscious about braces, blemishes, and more, these knowledgeable photographers can utilize their digital photography services to eradicate any imperfections a client may be concerned about having in their portraits. They can even use these digital photography services to adjust the photograph so that is has a unique appearance. Some ways in which they can do this is through turning the colored photograph into a black and white photograph, by highlighting a specific color within the portrait, or by using the ghosting effect on the portrait.
Of course, some individuals may be looking to invest in senior photography services that are a little more unique than that which can be done inside a studio—even with the added digital services and effects. Professional photographers Andy and Terri of Lyons Photography understand this, and that is why they offer local on-location photography services. By offering these on-location photography services, high school seniors can have their photo taken at one of their favorite spots within the local region. Not only will this allow them to have senior portraits unlike anyone else's, but it will also allow them the opportunity to preserve a special moment in their lives in a place that is special to them.
To learn more about Lyons Photography and the services they offer, visit their website at www.lyonsphoto.net or e-mail questions to lyonsphoto@aol.com. Otherwise, feel free to call 330.773.5071 or stop by Lyons Photography's physical location to speak with experienced photographers Andy or Terri today.
Lyons Photography
2015 S. Main St.
Akron, OH
www.lyonsphoto.net
330.773.5071
lyonsphoto@aol.com