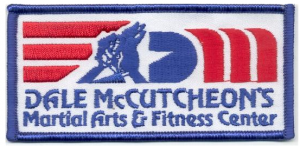 Trying to find ways to entertain the little ones while they're on summer break is difficult, to say the least. Unfortunately, while school is out and you continue to work full time, there aren't a lot of options available to you. Though you could enroll your children in daycare so they continue to socialize with other children, this is usually a costly choice. So, why not consider day camp instead? Not only are such programs reasonably priced, but they give children the opportunity to take part in a wide variety of fun summer activities. As it turns out, Dale McCutcheon's Martial Arts Academy near Akron, Ohio will be offering karate camp from June 16- June 20 and July 14-July 18 to those who are interested in taking martial arts lessons over the summer. If your little ones would enjoy participating in youth karate classes, it's well worth the short trip from your Canton, Ohio or Green, Ohio home to Dale McCutcheon's Martial Arts Academy.
For children ages 4 and up, the karate camp at Dale McCutcheon's Martial Arts Academy is a great precursor to their youth karate classes. Participants don't need to be students of this Akron area studio, and experience is not required! For each of the 5-day sessions, campers will have the opportunity to learn traditional martial arts moves, participate in fun summer activities outside, and even watch demonstrations featuring throwing knives and swords! While your little ones will undoubtedly be excited by all that this day camp entails, rest assured that Dale McCutcheon's Martial Arts Academy takes every precaution to ensure their students have a safe and enjoyable experience.
From 9am-3pm, your children will receive constant supervision as they play outdoors and complete their martial arts lessons within Dale McCutcheon's spacious studio. While you're at work, you can feel confident that your little ones are having a wonderful time learning about martial arts at karate camp. Plus, as martial arts teaches a number of valuable skills such as self-defense, confidence, focus, and goal setting, you'll have peace of mind knowing that your children aren't just parked in front of a television screen somewhere…
As an added bonus, day camp at Dale McCutcheon's Martial Arts Academy is more affordable than any daycare around your Canton or Green home. By reserving a spot for your children, not only will they be able to spend 5 days participating in youth karate classes and more, but you won't have to worry about ruining your budget just to provide them with such fun summer activities! What more could a parent ask for?
As Dale McCutcheon's karate camp is split up into small groups of 4-5 to provide a one-on-one experience, it's in your best interest to reserve spots for your children as soon as possible. To learn more about martial arts lessons from this Akron, Ohio area studio and what their day camp entails, visit their website at www.dmcmartialarts.com. If you have additional questions about what your children will need to participate in Dale McCutcheon's youth karate classes, give them a call at 330.699.8600. You can also take the short trip from your Canton, Ohio or Green, Ohio home to their facility if you'd like to talk to their staff about their summer activities in person.
Dale McCutcheon's Martial Arts Academy
2825 Edison St NW
Uniontown, Ohio 44685
Ph: 330.699.8600
www.dmcmartialarts.com