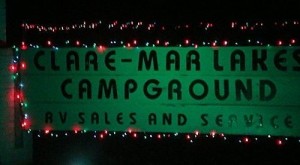 If you and your family have been looking for a campground near your Cleveland, Ohio; Akron, Ohio; or Canton, Ohio home, you may find the results a little disappointing. Sure, there may be a number of good camping spots around Northeast Ohio, but not all of them offer summer events for guests to take advantage of during their stay. However, that's not to say that your hopes for a fun summer are lost. Not at all! It just so happens that in addition to offering swimming, fishing, boating, and more, Clare-Mar Lakes Campground provides campers with a variety of options for entertainment, including live music! This July, Clare-Mar Lakes Campground will host a rock concert on their spacious grounds. Fans of the Michael Stanley Band will be especially excited to learn that a Jonah Koslen performance will be the featured event!
On July 19, Clare-Mar Lakes Campground will be hosting a classic rock concert, referred to as their Classic Rock Delivery. A great opportunity for residents throughout Northeast Ohio who like all kinds of music, this summer event will feature a total of seven bands! Along with classic rock from the 60s, 70s, and 80s, the live music show at Clare-Mar Lakes Campground will include folk, country, blues, and more. Those who take the trip from their Cleveland, Akron, and Canton homes will be able to enjoy an entire day of music as the Classic Rock Delivery will start at 12 PM and last until 11 PM!
Though there will be a number of bands at this upcoming rock concert, those who already know about Clare-Mar's Classic Rock Delivery are most excited for the Jonah Koslen performance. This live music event will feature Koslen's Stage Pass Now album, including songs from the Michael Stanley Band. Praised by Michael Stanley himself, the Jonah Koslen performance at Clare-Mar Lakes Campground is sure to be one that you won't want to miss!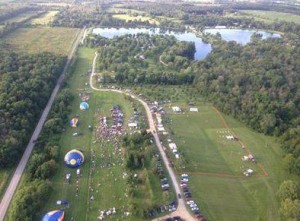 Despite the fact that there may be other campgrounds near your home, it's unlikely that they offer anything close to what Clare-Mar Lakes does. Not only can you visit Clare-Mar on July 19 for their Classic Rock Delivery, but you can get tasty food from the vendors who will be set up all over the grounds! Plus, you and your family can find a good camping spot and stay all weekend, taking the opportunity to enjoy the fresh air.
Right now, pre-sale tickets for the upcoming rock concert at this Northeast Ohio establishment are only $25. On the day of July 19, tickets will be $35 at the gate. So, if you've been looking for a campground near your Cleveland, Ohio; Akron, Ohio; or Canton, Ohio home and love live music, why not order your tickets for this summer event, and reserve a good camping spot while you're at it? That way you can enjoy the Jonah Koslen performance and spend some much-needed time with your family. Just make sure to give Clare-Mar Lakes Campground a call at 440.647.3318 or 800.589.5789 soon before all of their spots are filled!
Clare-Mar Lakes Campground
47571 New London Eastern Rd
Wellington, Ohio 44090
Ph; 440.647.3318 / 800.589.5789
www.claremar.com