By Gemma Chriss
Since launching their e-commerce site in 1999, Network Tool Warehouse has been serving customers throughout California, Texas, Florida, and beyond. Those on the hunt for high-quality automotive tools can shop online from the comfort and security of their own homes. Not only does Network Tool Warehouse make it easy for customers to obtain hard-to-find tools, but they offer some of the lowest prices on the market. Right now, this reputable retailer has a wide assortment of discounted battery testers, hand tools, storage containers, and diagnostic equipment available online. By taking advantage of NTXtools' current deals, individuals can end up with select Auto Meter products, Extreme Tools toolboxes, and/or OTC 3896 Evolve scan tools after paying significantly less than the regular retail price.

A brief look at NTXtools' website will reveal an extensive selection of automotive tools from some of the industry's most popular manufacturers. Merchandise from brands such as Dewalt, Robinair, Auto Meter, Extreme Tools, OTC Tools, BOSCH, Hoffman Group, Omega, and Symtech can be found with just the click of a mouse. Individuals visiting this online retailer for the first time will immediately notice the user-friendly setup of the site, and how it allows customers to sort through thousands of items by price, type, and manufacturer. After upgrading their platform last year, Network Tool Warehouse has been able to boast quicker processing times as well as better communication between seller and customer. In the coming months, this web-based company will even be adding live inventory to their website to provide a more accurate representation of product availability.
Though individuals in Florida, Texas, California, and across the country can find a large selection of affordable automotive tools on NTXtools' website, additional discounts can be applied for even greater savings. This online retailer frequently alerts customers to new deals, providing them with coupon codes direct from the manufacturers. Those who are interested in purchasing a new battery tester or other piece of diagnostic equipment will be especially pleased with the specials that Network Tool Warehouse is currently running.
By using the coupon code OTC20, customers can receive 20% off the purchase of an OTC Tools 3896 Evolve diagnostic scan tool (http://www.ntxtools.com/network-tool-warehouse/OTC-3896.html). The latest in diagnostic equipment, the OTC Tools 3896 Evolve scan tool features a 10.4-inch screen, Android operating system, One-touch AutoID™, 60-day free trial of Identifix Direct Hit, and more. Since the OTC 3896 has received massive praise for being a reliable, easy-to-use tool for mechanics, the 20% discount from Network Tool Warehouse is a tremendous value.
Those looking to invest in a new battery tester may also be interested in NTXtools' sale on select Auto Meter products. This manufacturer is known for producing a wide range of high-quality automotive tools including gauges, mounting solutions, battery testers, and more. Network Tool Warehouse is proud to have such merchandise in stock, and excited to provide customers with a 30% discount. Several popular Auto Meter products can be purchased for 30% off by using the coupon code AMR30 at checkout.
In addition to scanners and testers, Network Tool Warehouse is currently offering a variety of Extreme Tools toolboxes for less than the retail price. Individuals searching for a sturdy, spacious cabinet in which to hold hand tools can choose from one of the many storage containers Network Tool Warehouse has in stock. At the checkout, customers can use the coupon code EXT20 for 20% off one of the Extreme Tools toolboxes on sale.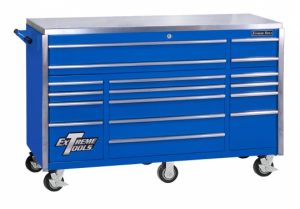 As an online retailer, NTXtools is able to provide customers throughout Texas, Florida, California, and beyond with the automotive tools they need. Those who want to take advantage of the company's offerings are encouraged to visit www.ntxtools.com. First-time visitors will see how easy it is to locate battery testers, cables, hand tools, diagnostic equipment, and more. Questions about the current specials on select Auto Meter products, OTC Tools Evolve 3896 scan tools, and Extreme Tools toolboxes can be addressed by contacting Network Tool Warehouse directly at 800.939.8665.
Network Tool Warehouse
Ph: 800.939.8665
www.ntxtools.com