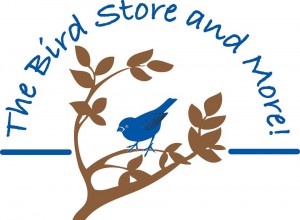 If you already have your holiday gift list completed, then shopping for your loved ones will be a fun and simple task. However, if you're at a loss for what to get those closest to you, shopping can seem like an absolute nightmare! Thankfully, The Bird Store…and More is a great place to go for all kinds of nature-inspired gifts. With outdoor sculptures, bird feeders, seed, cool clothing, gardening gifts, and other knick knacks, this local retailer near Akron, Ohio offers a one-stop shop for all things nature related. Not only is it convenient to do your shopping at The Bird Store…and More, but it's also very affordable! Having just returned from a buying show, the owner of this specialty shop has a wide variety of discounted bird supplies available. Plus, their holiday open house is scheduled for the middle of November, so residents from around the Medina, Ohio and Copley, Ohio areas can peruse their store, partake in refreshments, and find additional deals!
Regardless of whether you're shopping for a parent, friend, sibling, spouse, or co-worker, The Bird Store…and More is bound to have something in their extensive inventory that will suit the recipient perfectly. And the holiday open house on November 15 is the best time to pay this Akron area retailer a visit. Since the staff will have all of their new products on display, you'll get a sneak peek at some of the fantastic items they have available! While you're walking around their shop, enjoying the refreshments and checking out their selection of discounted bird supplies, you can also make a mental note of which nature-inspired gifts your loved one would be excited to receive. Chances are you'll end up leaving with a bag full of fun and beautiful presents!
If you're unable to make it to The Bird Store…and More for their holiday open house, rest assured that you can still do your shopping any day that's convenient for you. Take the quick trip from your Medina or Copley home to The Bird Store…and More to discover a wide assortment of high-quality products for the bird or nature lover you know. If one of your parents happens to have a green thumb, take advantage of one of the many gardening gifts this local retailer has in stock. Have a friend who loves bird watching? Why not purchase a new bird feeder and seed so they can bring their feathered friends to their own backyard? Even if you're shopping for someone who seems to have everything, an outdoor sculpture can be a very unique and thoughtful gift.
With all of the nature-inspired gifts available at The Bird Store…and More, it's no wonder so many local residents choose to do their holiday shopping at this Akron, Ohio area retailer. So, if you want to check out their selection of bird feeders, seed, clothing, outdoor sculptures, and other gardening gifts, just head over from your Copley, Ohio or Medina, Ohio home. But if you don't have any plans on the 15th, be sure to take advantage of the discounted bird supplies, refreshments, and other great finds during their holiday open house!
The Bird Store…and More
117 Merz Blvd
#109
Fairlawn, Ohio 44333
Ph: 330.869.9453
Facebook