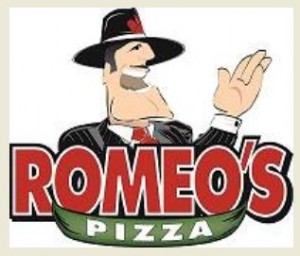 Regardless of the type of event, it is safe to assume that one time or another you've been to some kind of party where the food was anything but exciting. If you're planning a party this spring, you should really consider the delicious party food that Romeo's Pizza has to offer. Located in North Canton, Ohio, this local pizzeria offers affordable catering, with an extensive catering menu to choose from. So whether you're planning a graduation party for your child in Canal Fulton, Ohio, or want to throw a fun retirement party for your friend in Jackson Township, Ohio, Romeo's Pizza is the business that you want to trust your catering to.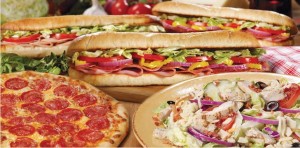 Of course, Romeo's Pizza isn't just any ordinary local pizzeria. Actually, they've been winning awards for their expertly crafted pizza for more than a decade. With over 30 locations and a lot of loyal pizza followers, it's quite clear that they know pizza, and they know how to make it right. What's even more amazing is the fact that they didn't stop at pizza – in terms of catering, they've got an extensive catering menu with over 20 things to choose from. Menu items include:
Romeo's Famous Wings, featuring over 11 flavors, including Hot, Mild, BBQ, Garlic, Honey BBQ, Teriyaki, and more
Sub Party Trays – Italian, Turkey, Ham & Cheese, and Club
Party Salads – Garden Salad, Antipasto Salad, Greek Salad, Chef Salad, Garden Salad with Grilled Chicken, and Tuscan Salad
Chicken – Romeo's delicious breaded BBQ chicken
Party Size Pasta, featuring spaghetti or rigatoni, with your choice of Romeo's Famous Marinara or Spicy Marinara, and with your choice of meat or veggie toppings
Appetizers – garlic bread, mozzarella sticks, jalapeño poppers, garlic bread with cheese, and chicken tenders
Dessert – Large Extreme Cinnamon Breadstick (fresh from the oven and served with white vanilla icing)
Sheet Pizzas – with your preference of toppings

With so many menu options, it only makes sense that Romeo's Pizza offer amazingly affordable catering options. What's a party without variety, especially when it comes to delicious party food? Perhaps the graduation party that you are holding for your son who will soon graduate from a Canal Fulton school is a huge fan of really spicy food. Maybe you are planning a small get together for a group of friends who will be in town from college, and you want to reminisce over wings and subs at your Jackson Township residence. Whatever the event may be, this North Canton based pizza shop is sure to have anything you could want or need to make a good party great.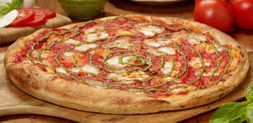 If you've been in search of a local pizzeria with the kind of delicious party food that will make any event or party memorable, you have to choose Romeo's Pizza to cater your next event. What's even better is the fact that you don't have to go far to get it – they are minutes away from Jackson Township, Ohio and Canal Fulton, Ohio! For a complete list of all of the tasty items available on their extensive catering menu, you can visit the Romeo's Pizza website at romeospizza.com. For questions regarding specific prices associated with their affordable catering, or to place your order, you can reach on of their friendly associates today by calling 330.497.0000.
 
Romeo's Pizza
4887 Portage St NW
North Canton, Ohio 44720
Ph: 330.497.0000
romeospizza.com