When it comes to offering plenty of amenities to guests to enjoy throughout the summer, Clare-Mar Lakes Campground sure does know how to do it right! Not only does this Wellington, Ohio based campground offer swimming, fishing, boating, and a variety of ways to enjoy camping throughout the summer, but they host a wide variety of fun events that are sure to keep your family thoroughly entertained all season long! One event that's coming quite soon is a summer rock concert featuring the live music Jonah Koslen. Whether you live a couple of minutes away in the surrounding areas of Lorain County, Ohio, or are looking to travel from Cleveland, Ohio; Akron, Ohio; or Canton, Ohio, this is one event that you won't want to miss!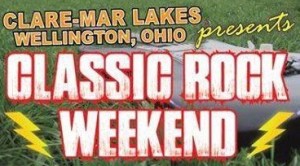 This summer rock concert is sure to be the highlight of your summer. Classic Rock Delivery, the name of this awesome event, will be taking place on July 19th in the spacious amphitheater located at Clare-Mar Lakes Campground. Guests can expect a wide variety of live music to enjoy all day long! Featuring a total of seven bands, including KK Farnsworth, Lethal, Acoustic Scotty, Strangers From The Street, and The Wannabes, guests traveling in from all over Canton, Akron, and Cleveland will be treated to classic rock selections from multiple decades, as well as a variety of musical genres. What's even better, the gates open at 11am, with music set to play all day, from Noon-11pm. Come for a rock-filled day, or show up for your favorite band – either way, it's sure to be a great time.
Of course, the highlight of this rock concert, as many fans from Lorain County know, will be the featured performance of Jonah Koslen. Whether you will be camping at Clare-Mar Lakes Campground the day of this exciting concert, or you are planning a one day trip out to Wellington to participate in the fun, this campground will be alive with the sounds of Kolsen's Stage Pass Now album, as well as some fan-favorite hits from the Michael Stanley band!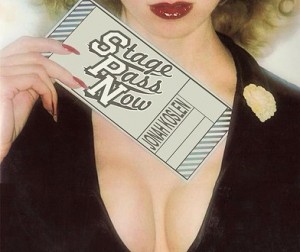 Even though this live music event is fast approaching, it's not too late to get tickets for this summer rock concert. To purchase tickets, you can visit the Clare-Mar Lakes Campground, or stop by your local Discount Drug Mart. Pre-sale tickets are $25, or $35 for those who'd like to purchase tickets at the gate. You can also tune into 98.5 WNCX for their deal of the day – get 2 tickets for the price of 1! Plus, while listening, you have the chance to score free tickets to see Jonah Koslen live! In the event that you are not a local of Lorain County, Ohio, don't fret – you can visit the Clare-Mar Lakes Campground website at www.claremar.com for more information about Classic Rock Delivery. Need a place to stay while visiting from Cleveland, Ohio; Akron, Ohio; or Canton, Ohio? Not a problem! You can take advantage of the wonderful camping amenities that this local campground has to offer. To inquire about purchasing tickets for this event, or to make reservations to stay through the weekend, you can speak to one of the helpful Clare-Mar Lakes Campground staff by calling 440.647.3318 or 800.589.5789.
Clare-Mar Lakes Campground
47571 New London Eastern Rd
Wellington, Ohio 44090
Ph. 440.647.3318 / 800.589.5789
www.claremar.com