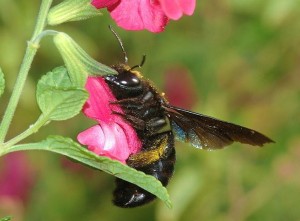 The day has come for you to move into your new home in Northeast Ohio and as you begin to unpack your kitchen, you notice some mouse droppings in the cabinet. The last thing any new homeowner wants to deal with is the possibility of having pests such as mice, termites or cockroaches in their home. Fortunately, when it comes to finding a licensed exterminator that offers affordable pest control, you can trust the folks at Bond Exterminating to get the job done. Based out of Kent, Ohio, their team of pest control specialists serves as the number one provider quality pest control services to residential homes and commercial businesses throughout Medina County, Ohio; Portage County, Ohio; Stark County, Ohio and Summit County, Ohio.
Nobody likes the idea of creepy crawlies running rampant throughout their home and the folks at Bond Exterminating understand better than anyone exactly how much damage can come from an infestation, whether it is mice, terminates, cockroaches or any of the other things that leaves your skin crawling just at the thought of them. Seeing the need for a locally owned pest control service, owner Nancy decided to take it upon herself to step out of the box and become one of the only female licensed exterminator in Northeast Ohio, at a time when the field was primarily male. In the 27 years since, she has shown that a business orientated woman could succeed in the field of pest control and has built strong ties within the community by serving as the President of Summit County Pest Control Association, being an active member within the local Chamber of Commerce and serving on the board of the Better Business Bureau for over 26 years!
Bond Exterminating provides the best and most affordable pest control services throughout Portage County, Stark County, Summit County and Medina County. They achieve this by hiring locally instead of subcontracting, thus giving you the peace of mind that you will be charged fairly. They work strictly by appointment and offer free consultations and estimates. Customer service is their top priority and you will find everyone from their call center to the specialists who visit your home to be professional, polite and understanding to your pest control issue. No job is too little or too small. Whether you are just hoping to have the small pond on you land fogged to prevent swarms of mosquitoes this year or in need of an HFA inspection for terminates and carpenter ants, you will find that their specialists will give your home their undivided attention and work diligently to ensure your home is protected.
When it comes to protecting your home in Northeast Ohio from the damage that can come from an infestation, finding a local exterminator who provides affordable top quality pest control will serve to offer you the peace of mind you need to rest easy each night. With Bond Exterminating's pest control services at your disposal, you will never again have to worry about what might be lurking in the shadows of your home. They specialize in all forms of pest control from insects to birds and rodents and service homes throughout several counties in Northeast Ohio such as Medina County, Ohio; Portage County, Ohio; Stark County, Ohio and Summit County, Ohio. So if you believe you may be in need of their pest control services, contact them at 330.678.0100 to schedule your free consultation.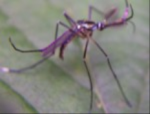 Make your next pest control service more affordable by heading over to Gift Central Certificate and purchase a $100 gift card for the low price of $29.99!
Bond Exterminating
Kent, Ohio 44240
330.678.0100